JANUARY 11, 2023
Wittich to get new co-race director in 2023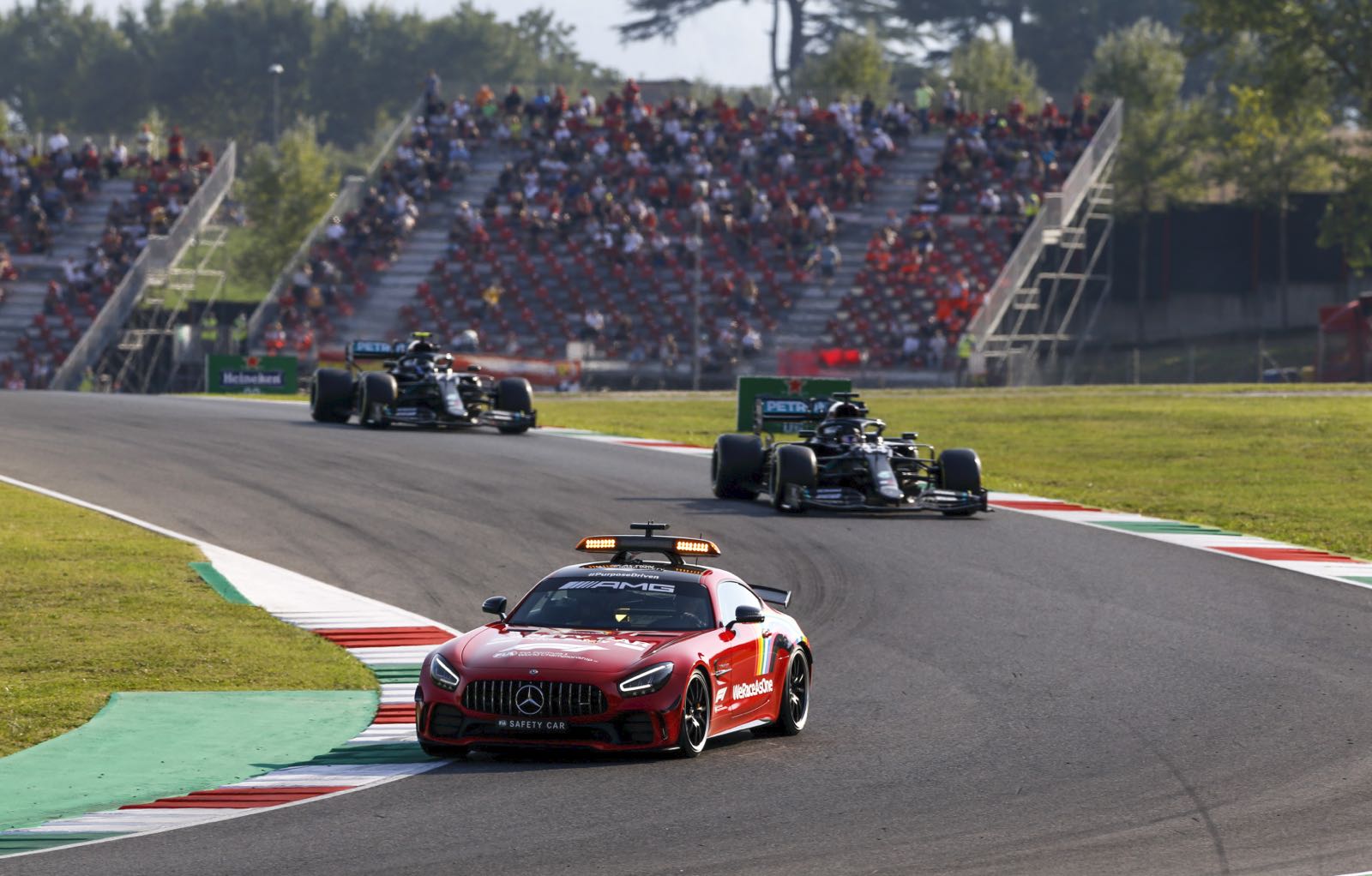 © Mercedes-Benz Grand Prix Ltd.
Formula One Race Director Neils Wittich will get a new partner to share the duties during the very long Grand Prix season that will start less than two months from now in Bahrain.
The FIA president, Mohammed Ben Sulayem revealed this during a group interview last Monday, when he visited the Dakar rally during the marathon's rest day.
With Portugal's Eduardo Freitas leaving his position as Race Director immediately after last year's Japanese Grand Prix - the man who made his name in Endurance racing accepted he was at fault in the way he handled matters immediately after Carlos Sainz's early race incident and was then, according to sources from the FIA, overruled when he insisted the race shouldn't be resumed due to poor track conditions. Neils Wittich didn't have a Deputy Race Director with him in the final four races of the 2022 season, but he'll get a new FIA official to share the duties with him.
For Ben Sulayem, the current system with two Race Directors rotating in the role is here to stay: "There is a process now and I have a team who is going through a proper process and training for stewarding, and for Race Directors. You cannot just have one Race director and rely on them. I see that we should prepare the second Role. We cannot rely in the biggest discipline that we have, or any other discipline."
The main problem that all Race Directors since the start of 2019 have faced is that they are compared with the late Charlie Whiting, who died in Melbourne, where he had arrived earlier in the day to run the Australian Grand Prix.
With masses of experience and the full respect of the whole paddock, Whiting's decisions were rarely criticized and almost never challenged, but his successors, starting with Michael Masi, who lasted only three seasons in the role, don't have the same experience, know-how and, therefore, don't enjoy the same status Whiting had.
In a bid to improve the quality of officialdom, the FIA is speeding up the training of new staff, with Ben Sulayem insisting that, "I am a big believer that there is, somewhere in the world, better Race Directors than anyone, better stewards. So, now we are reaching to the ASNs and we are asking them to send us people for the training, and we have a proper team now for the training. You will get good officials. I promise this."
Stopping short of announcing the name of the new Race Director that will rotate with Neils Wittich in the position, Mohammed Ben Sulayem insisted, "we'll never go back to having just one man for the job, because, as a sport, we need to be prepared for every eventuality and that's why the system we had last year will remain in place."
Other stories for JANUARY 11, 2023