APRIL 4, 2018
Victory could take three years says Sainz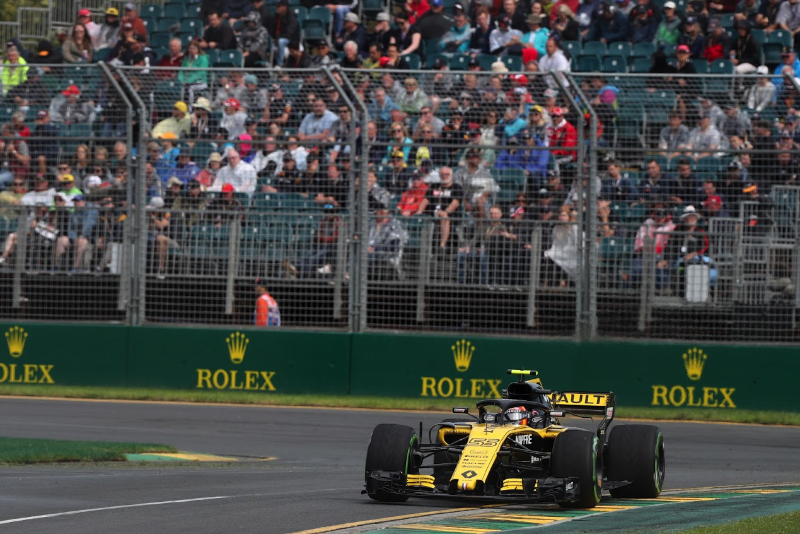 © RV Press
Carlos Sainz thinks victory for Renault may require a wait of up to three years.
The Spaniard is actually 'on loan' to the French works team from Red Bull just for 2018.
So when asked how the season has started for him, Sainz told Antena 3 television: "You have to bear in mind that Mercedes, Ferrari and Red Bull are one step ahead of everyone else.
"Then there is McLaren and Renault. They (Renault) are investing a lot of people and money to try to win as they did in 2005 and 2006 with Fernando Alonso.
"To win, we will need a period of two or three years, but I trust Renault," Sainz added.
The 23-year-old also said he is feeling better ahead of Bahrain, after almost vomiting in his helmet during the Melbourne season opener.
"Half an hour before the race I had two bites of a banana that did not go down well," Sainz revealed.
"Then in the first 20 minutes of the race, the water did not stop coming but I couldn't move the tube because the radio microphone would get wet.
"On lap 20 I couldn't take it anymore and so I ended up being covered in the red isotonic liquid. I almost vomited but I didn't want to find out what would happen if I did at that speed. I hope I never do!" he said.
(GMM)
Other stories for APRIL 4, 2018