MARCH 14, 2023
Vasseur denies being disempowered at Ferrari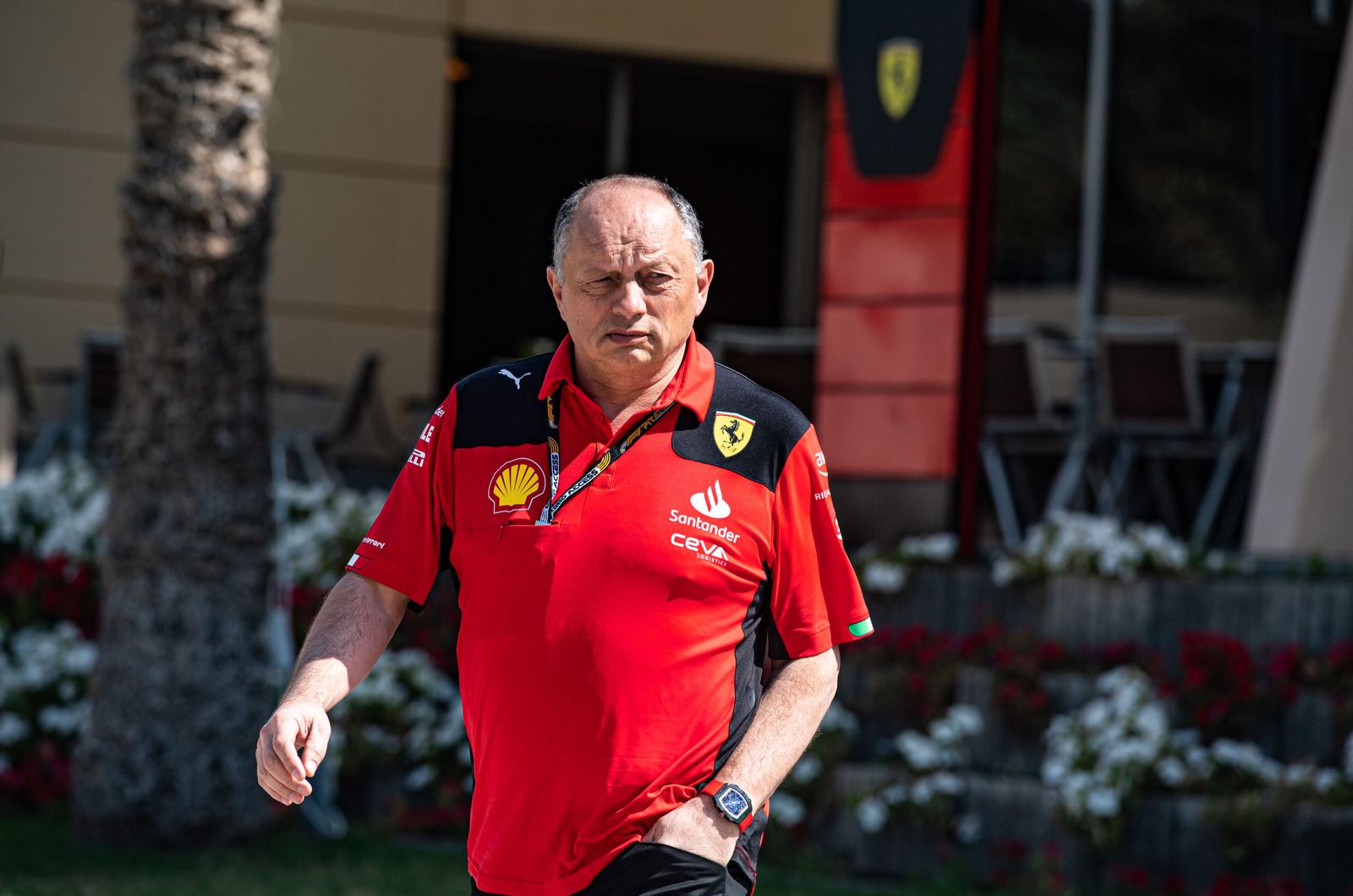 © Ferrari
Frederic Vasseur has hit back at claims he is already unsatisfied with life as Ferrari's new team boss.
Amid a swathe of confirmed and rumoured personnel departures, it was also speculated this week that Frenchman Vasseur has found himself at early loggerheads with Ferrari's CEO Benedetto Vigna.
The rumour is that Vigna vetoed a sponsorship deal Vasseur was brokering and has taken over other roles formerly done by axed ex-team boss Mattia Binotto.
Speaking to France's Auto Hebdo, Vasseur denies it.
"I have resources and decision-making power that I have never had anywhere else," the former Renault and Alfa Romeo boss insisted.
However, what does seem to be clear is that Charles Leclerc is already frustrated with Ferrari's disappointing start to the 2023 season.
When asked by France's Canal Plus if he knew how many races Max Verstappen has won in the past two years, he answered: "No, and I don't want to know."
The Monaco-born driver also didn't know how many wins Ferrari has secured in the past ten years.
"No, but it would undoubtedly be a difficult number," Leclerc said.
He insists, however, that Ferrari's poor start to 2023 was not a big surprise.
"We were not surprised that this happened after the test days," he said, "but it was still painful to compare ourselves to Red Bull."
According to former F1 driver Ralf Schumacher, however, Ferrari should be surprised.
"I don't know how you can make such a big mistake like that," he told formel1.de, referring to Ferrari's biggest problem so far this year - tyre wear.
"They really need to sort that out, because the problem was there last year and I feel like it's gotten worse rather than better."
But German racing legend Hans-Joachim Stuck backs Vasseur - who was not in charge when Ferrari designed the 2023 car - to eventually sort out the issues.
"There will probably be a lot of pressure from above," he told Eurosport, "but Vasseur is the right man for that.
"He also needs a certain amount of time to bring in all his skills and experience. In Italy, you often hear about the 'grande casino', so it will take a while before they get to the level they are hoping for."
(GMM)
Other stories for MARCH 14, 2023