OCTOBER 24, 2018
Vandoorne did not show talent in F1 says Boutsen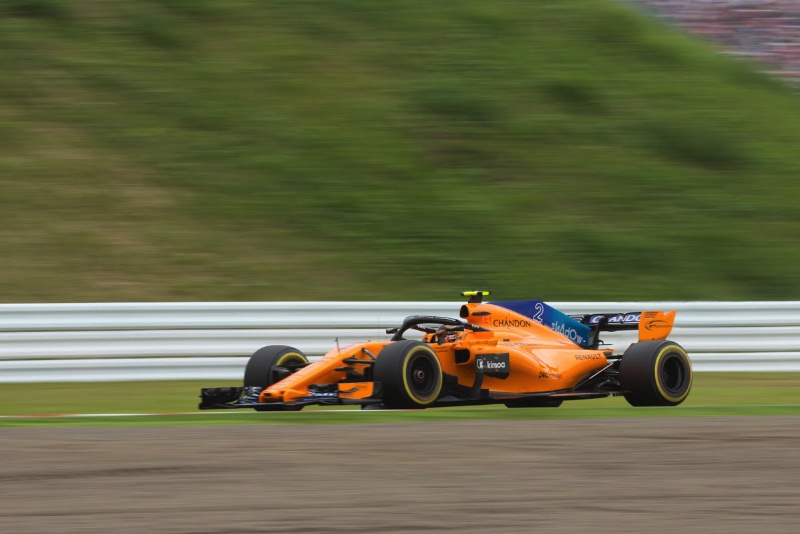 © RV Press
Former F1 driver Thierry Boutsen says fellow Belgian Stoffel Vandoorne has lost his race seat because he did not perform.
Before Vandoorne made his McLaren debut as a highly rated junior category champion in 2017, grand prix winner Boutsen predicted that he "might even be a world champion" in F1.
Two years later, Vandoorne is exiting F1 for Formula E.
"It's very simple," Boutsen, who raced until 1993 and won three grands prix, told the Belgian broadcaster RTBF.
"Stoffel had the chance to drive for two years in formula one but was unable to demonstrate what he could do for a variety of reasons.
"He should have at least shown that he was as fast as his teammate, but Fernando Alonso was always a good half second ahead each time.
"There are several explanations, but whether it is driving or technical problems it doesn't matter. Stoffel had two seasons to show his talent and he did not succeed," Boutsen added.
"It saddens me because Stoffel has the talent to be there, but F1 is like that. Drivers are like Kleenex -- use them when they're good and as soon as they're not, throw them out."
McLaren boss Zak Brown thinks Vandoorne was not "aggressive" enough a character for F1, and Boutsen thinks the 26-year-old was also affected by psychology.
"From the moment it doesn't work as you expected, you start to ask yourself questions and worry. But I think if Stoffel starts winning races in Formula E he will become psychologically stronger, so maybe he could come back to F1.
"He came in once so why not a second time? It depends on him," Boutsen added.
(GMM)
Other stories for OCTOBER 24, 2018