JULY 4, 2015
Too early to consider Red Bull move for Sainz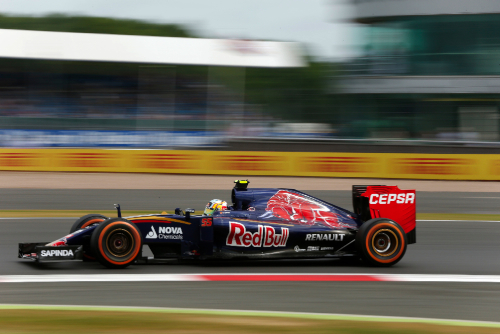 © Active Pictures
Carlos Sainz says he is not getting his hopes up about a potential move to Red Bull's senior team for 2016.
With Red Bull Racing's Daniel Ricciardo linked with a move to Ferrari, there could be an opportunity for a Toro Rosso driver to make the step up.
But 20-year-old Sainz, who like his teenage teammate Max Verstappen has been impressive on debut in 2015, said it is "not the time to think about that".
"Something like that is far away," he is quoted by the Spanish news agency EFE, "so if it really is an option, it is not the time now to think about it".
"I'm still at my ninth race in formula one," Sainz added, "I have so much to learn, so many circuits to know and so I can't also be worrying about a seat at Red Bull.
"Dreaming is free," he added, "but it is not the time to think about it."
Indeed, more energy at Red Bull will be being spent at present on the basic future of the company in F1, amid rumours works engine partner Renault is moving on.
Indeed, Dr Helmut Marko hinted at Silverstone that Red Bull is increasingly less involved in Renault's engine programme.
"We are chassis people," he told Speed Week. "The engine side is entirely Renault.
"We supported Renault in the winter and the start of the season as much as possible, primarily in the area of simulation. We introduced Mario Illien to them, but what is done in the end, Renault will decide," Marko added.
(GMM)
Other stories for JULY 4, 2015