APRIL 2, 2016
Todt open to returning to 2015 qualifying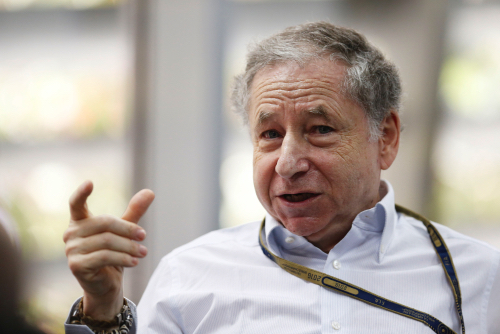 © Active Pictures
In an ultra-rare paddock appearance for the media, FIA president Jean Todt on Saturday said it was race organisers who pushed for the introduction of the now-hated 'musical chairs' qualifying system.
"The organisers asked us to make qualifying more attractive," he said.
After the format's farcical debut in Australia, the same system will decide the grid in Bahrain after some teams refused to accept any solution other than reverting to the 2015 qualifying.
"We had one attempt (in Melbourne) and I think it's better that we give the new system a second chance," Todt is quoted as saying by German media including Auto Motor und Sport and Speed Week.
But Todt said a meeting is already scheduled for Sunday, to analyse how Saturday's proceedings go and open the floor to potential tweaks for China and beyond.
"Before returning to the old system," he said, "I believe it would be better to improve the new format. My favourite is a slightly modified Q1 and Q2 with Q3 under the old system."
Todt's hybrid solution, however, is exactly what was rejected by the team bosses after Australia.
But as for Sunday's meeting, "We are open to everything, including a return to the old format," he revealed.
Todt argues, however, that the biggest problem with the Australia-Bahrain version is Q3.
"Of course Q3 was a disappointment because some drivers stayed in because they lacked an additional set of tyres. I have looked with Charlie (Whiting) and Pirelli, and Pirelli can provide additional tyres for China, with an extra cost.
"In my opinion, Q1 and Q2 are ok," Todt added.
Asked, however, if he had read the almost universally-negative reactions about qualifying on social media, Todt warned against "overreacting".
"I have read everything -- it was 250 pages," said the FIA president. "But we must be careful about making decisions based on the opinions of social media users."
(GMM)
Other stories for APRIL 2, 2016