AUGUST 25, 2017
Still no new contract for Sergio Perez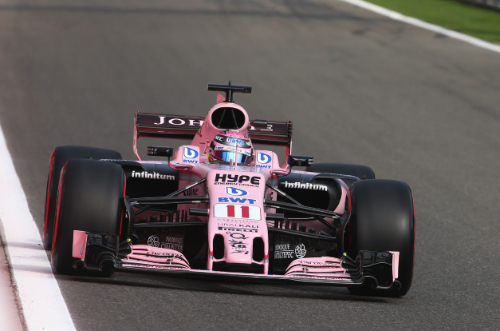 © RV Press
Sergio Perez has emerged from F1's August break without a new contract in place for 2018.
The Mexican headed into the summer factory shutdown period declaring that he hoped his future at Force India would be clear by the end of August.
"Unfortunately there is nothing to report," Perez said at Spa.
"As you know, it's not only my decision as what I do is coordinated with my sponsors. Hopefully there is more clarity by the time we go to Asia."
He denied that he is disappointed with the news out of Ferrari that Kimi Raikkonen is staying put at Maranello.
"It was no surprise to me. It is virtually impossible to get into one of those top teams. Bottas was lucky," said Perez.
"It's sobering that there are only two teams that can win."
Renault has been mentioned as a possible alternate team for Perez, but the 27-year-old insisted: "I cannot go wrong with this team (Force India). They're always there somehow."
Complicating Perez's cause is his current teammate Esteban Ocon, who has been impressive at Force India especially in recent races.
There is also obvious tension between the pair, but Perez insisted: "I'm not afraid of anyone.
"On the other hand I am not surprised by his performance, because these days young drivers are very well prepared for formula one and that is especially true for him.
"He knew a great deal more about F1 than I did when I started."
(GMM)
Other stories for AUGUST 25, 2017