AUGUST 25, 2017
Sainz welcomes James Key re-signing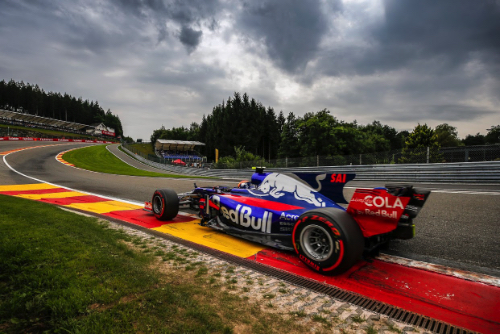 © RV Press
Carlos Sainz says the re-signing of technical boss James Key is good news for Toro Rosso.
"I have always said that James is very important for Toro Rosso," said the Spaniard, whose Red Bull bosses also want to keep him at the junior team for 2018.
"I don't know for how long he has extended the contract, but I am sure that if every F1 team had the same budget, Toro Rosso would be much higher and in many respects that is due to James," Sainz added.
However, the recent August break started amid rumours Toro Rosso could switch to Honda power for 2018, but now there are claims those talks have stalled.
"To be honest I have nothing to do with that and I have been told nothing by Helmut Marko or anyone else, so I think it's nothing more than rumours," said Sainz.
Another rumour is that Toro Rosso might be contemplating a driver change for 2018, with reigning GP2 champion Pierre Gasly eager to break into F1.
"Of course I have sympathy for him and I wouldn't mind if he became my teammate," said Sainz.
"But this is also Helmut Marko's responsibility, not mine, so I have no idea if he will go for stability or get a new talented driver.
"Unfortunately for F1 it's not enough to show excellent results -- a number of circumstances have to come together as well so you need to have patience," he added.
(GMM)
Other stories for AUGUST 25, 2017