MARCH 9, 2023
Silver bullet unlikely for Mercedes says Marko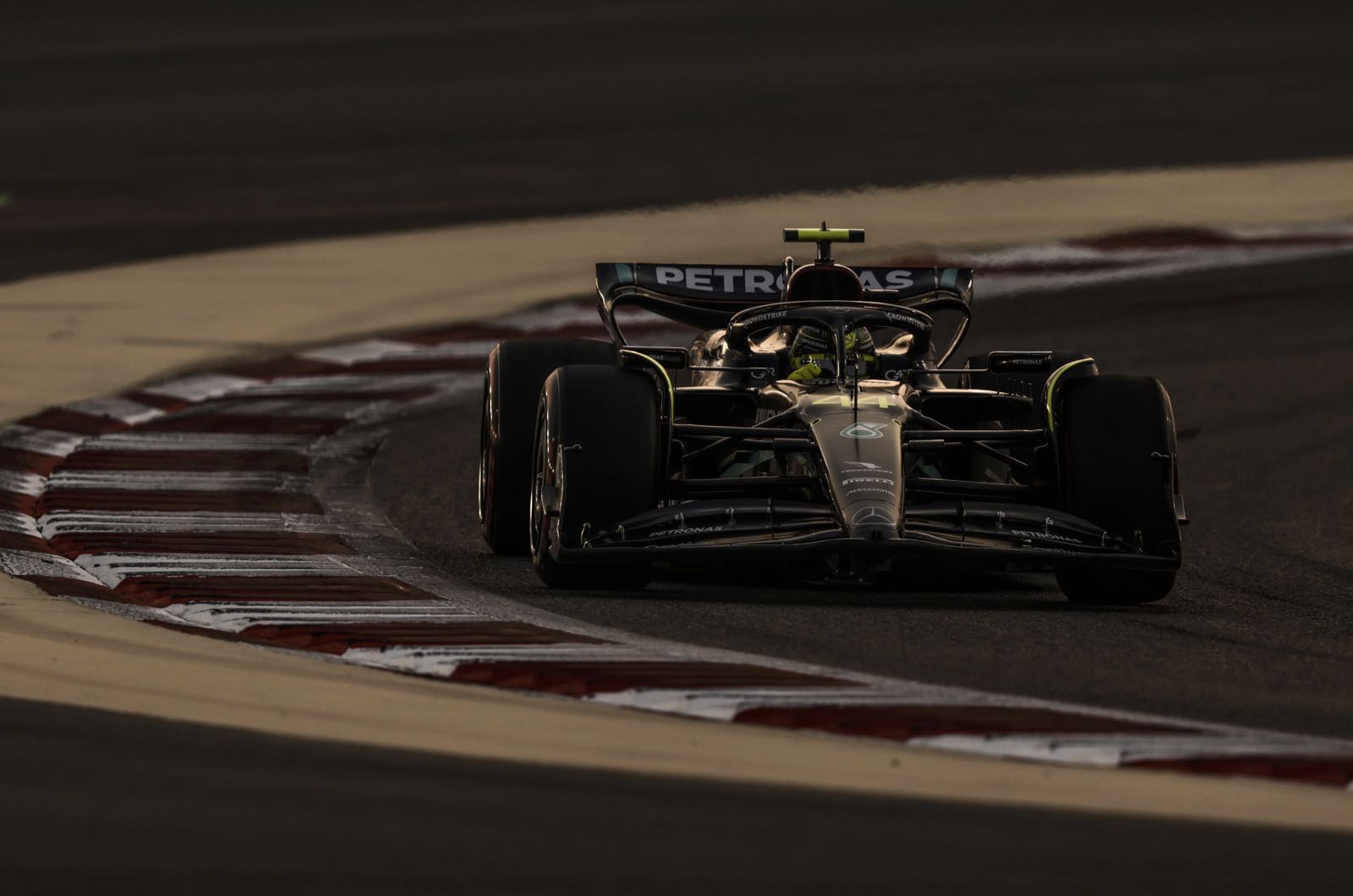 © Mercedes-Benz Grand Prix Ltd.
Dr Helmut Marko has rubbished as "nonsense" Mercedes boss Toto Wolff's claim that Red Bull will win every single grand prix in 2023.
"That's nonsense," he told Osterreich newspaper when asked about comments made not only by Wolff but also Mercedes racer George Russell.
"You can't say that after one race," Marko added. "You only have to make one mistake in the setup, as happened to us in Brazil last year."
However, the 79-year-old admits fellow Austrian Wolff has good reason to worry - especially about his observation that the new Red Bull seems uniquely averse to the sort of tyre wear seen elsewhere in pitlane so far.
"Maybe he's not wrong about that," Marko smiled. "I also haven't seen a drop of sweat on Max (Verstappen)."
Ferrari has its own brand of problems relative to Red Bull's dominance, but at Mercedes the team is set to make sweeping changes to the basic concept of its unique 'no sidepods' car.
There are even rumours former Mercedes technical director James Allison might make a return to the Brackley based team.
For his part, Lewis Hamilton seems determined to ink a new Mercedes contract, but his frustration with the current situation is also clear.
"Last year, I told them the issues with the car," the seven time world champion told BBC radio. "I've driven so many cars in my life, I know what a car needs.
"I think it's really about accountability - about owning up and saying 'yeah, you know what, we didn't listen to you, it's not where it needs to be and we've got to work'."
But Marko has warned that sweeping concept changes for Mercedes will be difficult under the restrictions of the budget cap.
"We're not throwing in the towel," Wolff insists. "The budget cap will not limit us.
"We just have to make the decision now in which direction we are going and then get the data to work."
As for how Mercedes got itself into its situation, Marko played down any comparison between the German team's struggles and Red Bull's own issues prior to the current dominant period.
"The difference is that we had an engine from Renault with 50 horsepower less. Mercedes produced its own problems," he said.
"Apparently they got lost somewhere," Marko added. "I'm curious to see how they react now, because how can you put together a completely new car with the cost cap?
"Based on recent experience, a silver bullet is unlikely."
F1 CEO Stefano Domenicali, meanwhile, is backing Mercedes and Ferrari to hit back at Red Bull soon.
"Red Bull's pace obviously worries the others," he told Sportmediaset. "But with my experience, I say we need to be very cautious.
"We saw it last year, when after three races we had a Ferrari in great form, leading by many points and everyone said the season was over.
"Obviously it then turned out differently," the Italian added.
(GMM)
Other stories for MARCH 9, 2023