SEPTEMBER 25, 2023
Schumacher denies Alpine deal already done
A confused-looking Mick Schumacher on Sunday had to deny that his move to world endurance sportscar racing is already set in stone for 2024.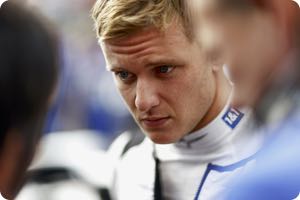 Alpine's interim team boss Bruno Famin confirmed at Suzuka that we are talking with Mick about a potential deal to see the 24-year-old Mercedes reserve driver race the new Alpine hypercar in the WEC and at Le Mans.
It would be a good opportunity for both parties, but for the time being we are just talking and hopefully we will organise a test soon, he said.
However, there were rumours in the Japanese GP paddock on Sunday that a deal is already done. The Austrian broadcaster ORF confronted German Schumacher with the news that the Alpine contract is now official.
After a long pause, the son of F1 legend Michael Schumacher answered: Uh - nothing is official.
The ORF pundit then asked Schumacher when he can make it official.
Well, I'll share that from my side, the former Haas driver insisted.
It will probably take a while until then. But of course I have to look at my options and of course there are discussions.
(GMM)