MAY 12, 2016
Ricciardo: I can beat Verstappen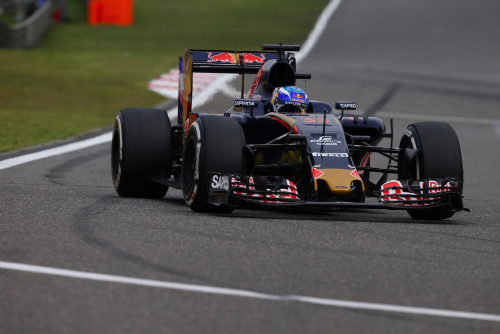 © Active Pictures
By Dan Knutson in Barcelona
Max Verstappen is one of the hottest properties in Formula 1, but his new Red Bull teammate Daniel Ricciardo isn't worried.
"I have confidence in my ability," Ricciardo said during a press briefing in the Barcelona paddock attended by grandprix.com. "I don't want to be na¯ve with these young guys coming up, even Danny (Kvyat) was quick on his day, and I expect Max to be quick as well, so we will see.
"I feel now that I am driving well and I am happy with where I am. And the people around me, the engineers, and the people I really deal with on weekends, I am happy with that crew so I am in a good level to perform well. We will see how it goes."
Red Bull announced on May 5 that Toro Rosso driver Max Verstappen and Red Bull driver Daniil Kvyat would be trading places.
While confident that he can beat Verstappen, Ricciardo is looking forward to the challenge from his new teammate.
"It is a good chance for me definitely," Ricciardo said. "Having any new teammate is a challenge. Max is young; he is fast. He has had a lot of interest since he got into F1 because of his age, but then there were some good results. Sure a lot of people expect big things from him, whether it is tomorrow or in years to come, so for me it is another good guy to measure against.
"But sure there are still things he can learn. I know he is fast and I am sure he will bring something to the table that I can learn or challenge myself with, so I am looking forward to it. I want to be pushed and they (Red Bull) feel that Max is the guy now who can push me the hardest."