MAY 11, 2018
Red Bull not ruling out team orders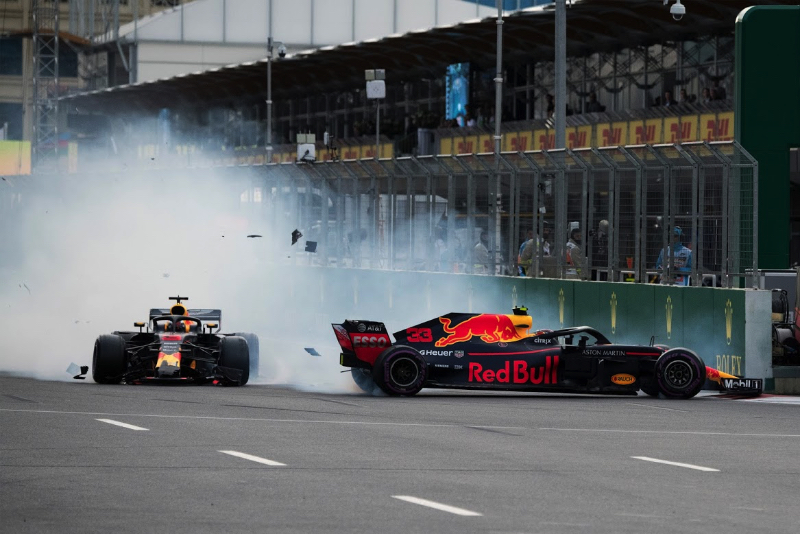 © RV Press
Red Bull is not ruling out using 'team orders' to prevent its drivers from crashing in future.
Max Verstappen and Daniel Ricciardo apologised to the team at its Milton Keynes base after they crashed in Baku.
Asked if team orders will prevent it from happening again, Verstappen said in Barcelona: "It depends on the situation.
"If it's like Baku again, maybe the team would call us and say 'Guys, calm down a bit'. But in general, we still have the confidence of the team," he added.
As for what the drivers can do to help, the young Dutchman answered: "We can leave a little more room. Two millimetres is enough."
Both Verstappen and Ricciardo said in Spain that their relationship is unaffected, and Australian Ricciardo said he can see the team's perspective too.
"We all talked about it from every angle. What could Max and I have done better? What could the team have done better?
"Could the engineers have helped? Everyone was included in the discussion," said Ricciardo.
He said one potential solution would be a team order that allows a clearly faster pursuing driver to get past.
"Maybe that's my problem," said Ricciardo. "I don't want to moan like a little girl."
When asked if the crash will affect his contract negotiations for 2019, Ricciardo answered: "No comment. Can we talk about something else now?
"We have some new parts here that should be better. The sidepods are pretty wild now. Even if we're not faster, we look better," he smiled.
(GMM)
Other stories for MAY 11, 2018