APRIL 2, 2023
Red Bull contradicts Perez twice in Melbourne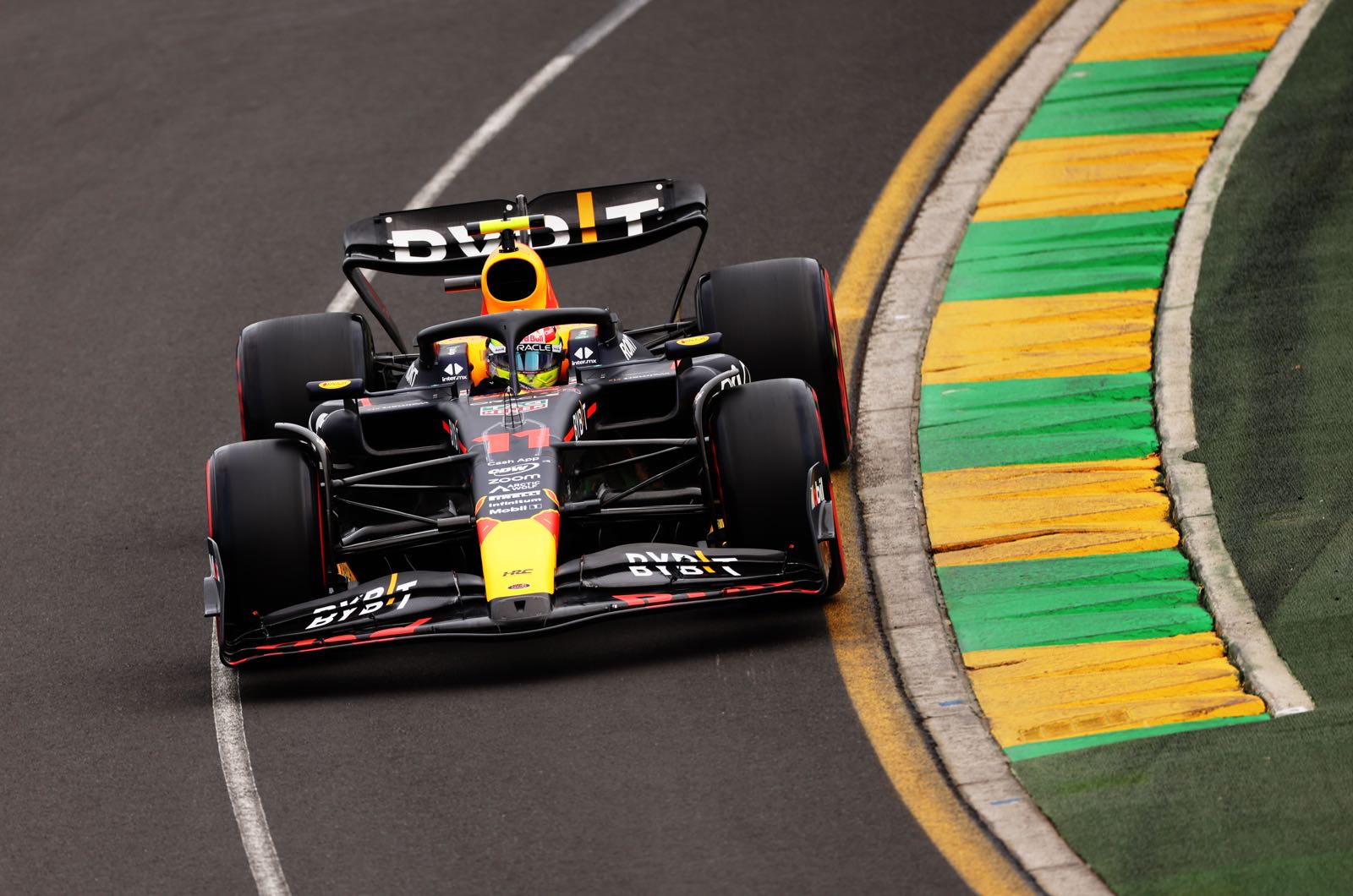 © Red Bull
Red Bull has contradicted Sergio Perez for the second time this weekend in Melbourne.
First, the Mexican driver suggested that Red Bull is not used to running "two cars" equally.
"Before I came, basically they were just going racing with two cars because they had to," he said.
Team boss Christian Horner hit back at that.
"Well, that's the first I've heard him saying that," he said. "We always have run two cars since we entered the sport in 2005."
And after beaching his Red Bull in the gravel in Q1 on Saturday, Perez suggested he had suffered a recurrence of the engine braking problem from the earlier practice sessions.
"I don't want to go into details," he said on Viaplay, "but we know what the problem is and we have to work as a team to fix it."
Dr Helmut Marko, however, denied that Perez's apparent braking mistake in qualifying was directly attributable to a "reliability" problem.
"Maybe it wasn't an optimal setting," he told Servus TV, "but Checo was unsure, impetuous, and it was slippery with cold tyres.
"We had a problem with engine braking in the third practice, but that was no longer there in qualifying. Unfortunately he just misjudged it.
"We are not talking about reliability issues but, rather, detailed settings for engine mapping. It has nothing to do with reliability."
The 79-year-old Austrian admits Perez will have difficulty emulating Max Verstappen's Jeddah feat with a searing run through the field in the race.
"Despite all the DRS, overtaking on this track is incredibly difficult," said Marko.
"We actually know how we will get Perez up front yet."
(GMM)
Other stories for APRIL 2, 2023