MARCH 18, 2012
Q&A Sebastian Vettel: no need to panic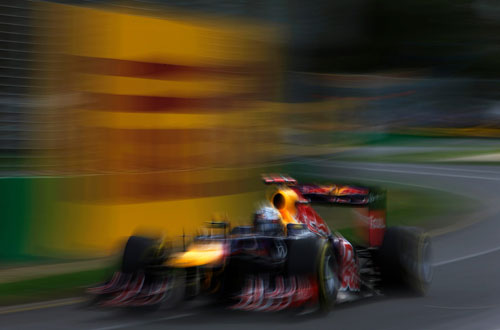 © The Cahier Archive
Double world champion Sebastian Vettel says there is no need to panic after Red Bull Racing could only qualify fifth and sixth for the season-opening Australian GP. The world champion says his long runs in practice were very competitive and that the situation may well change at forthcoming tracks.
Q: What is your reaction to qualifying and sixth place?
I would have loved to be further up obviously. I wasn't entirely happy with my Q3 second run -- I did a mistake in the first sector and lost quite a bit. We have to accept McLaren deserved pole but I could have been two or three places further up. But I think we have a good race car.
Q: Is it a bit of a wake-up call?
You can be sure we are not happy but it was hard to know what to expect. McLaren is probably stronger than expected, Lotus had potential to surprise and did, Mercedes had potential to be closer and are. Things were not perfect for me, the balance was not quite there and maybe I haven't got the confidence to find the extra tenths.
Q: Did you not get the best out of the package from the end of testing?
We improved the car but when you talk about balance it's about making the whole car work, front and rear coming together, and we're not entirely happy with the balance around here. Realistically today, the gap was between 0.3-0.4s. But in the long runs we had on Friday (only one), I think we looked competitive, also compared to McLaren, but we'll see.
Q: Is it the exhaust exit changes that have upset your balance?
It has hurt everyone in terms of performance, it does take away a lot of downforce. It depends how much you were playing with in in the first place but we were on quite a good level and we expected this year to be entirely different, which it is. I don't think there is anything wrong with the car, there's no single problem we need to address. There is performance in improving the balance and I'm confident that we'll come to it in the future. There's no reason to panic. We had very limited running. In qualifying you can only really play with the front wing and diff.
Q: Is it a different situation now ' with you the hunter?
Maybe for here it's a different situation, but there are other tracks to come and it's still early days. It would be wrong to start panicking and reviewing aspects of the car, but today we were not quick enough.
Other stories for MARCH 18, 2012