MAY 5, 2016
Not all surprised with Kvyat demotion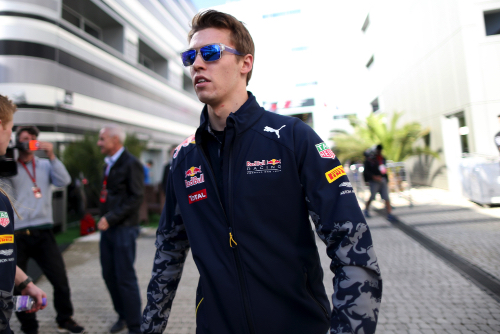 © Active Pictures
The motor racing world reacted with surprise to the news of Daniil Kvyat's demotion.
"Really?" said Jenson Button on Twitter, after Red Bull announced the Russian's return to Toro Rosso.
"One bad race and Kyvat's dropped, what about the podium in the previous race?" the McLaren-Honda driver added.
But not everyone is surprised.
"I see the Red Bull philosophy hasn't changed," said Dani Juncadella, a former member of the energy drink company's junior programme.
"From hero to zero within a weekend," he added.
Others, however, suggested there is more to Kvyat's demotion, as it takes Max Verstappen out of the running in what is predicted to be a particularly hot 'silly season'.
"My gut feeling is that (this) is more to do with RBR and the Verstappen camp getting a jump on the 2017 silly season," said former Caterham driver Karun Chandhok.
The pressure will now be on 18-year-old Dutchman Verstappen to perform alongside Daniel Ricciardo.
Kvyat, meanwhile, at least gets a second chance at Toro Rosso.
"Of course I'm sorry this has happened to Kvyat," Russian rally driver Nikolay Gryazin told Moscow television 360.
"In the races, anything can happen and no one is immune from mistakes. I think Red Bull rushed to conclusions, but it's their decision.
"Kvyat will still be able to prove that he is one of the best in F1," he added.
(GMM)
Other stories for MAY 5, 2016