JUNE 24, 2017
No obstacles to new Ferrari deal says Vettel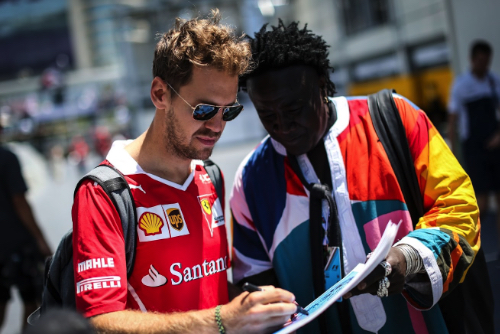 © RV Press
Sebastian Vettel has given a strong hint about his future in F1.
Bild newspaper claims the German is poised to sign a new multi-year contract with Ferrari.
And when the 2017 championship leader was asked by Italy's La Gazzetta dello Sport what obstacles to a new Ferrari deal there are, Vettel answered: "None.
"I cannot complain and do not expect any big surprises."
Vettel's countryman and friend, former F1 driver Timo Glock, agrees that the 29-year-old is likely to stay put.
"He feels comfortable there and I don't think he'll leave without a title," the now DTM driver told Speed Week.
As for Vettel's 2017 title battle against Mercedes' Lewis Hamilton, Glock said: "It's a question of who wins the development race.
"At the moment they are on the same level with Ferrari taking a step ahead.
"Both Sebastian and Lewis are very strong, but in different ways. Sebastian is the harder worker and does not fly a private jet around the world visiting fashion shows," he said.
(GMM)
Other stories for JUNE 24, 2017