JUNE 24, 2017
Boullier has contracts to negotiate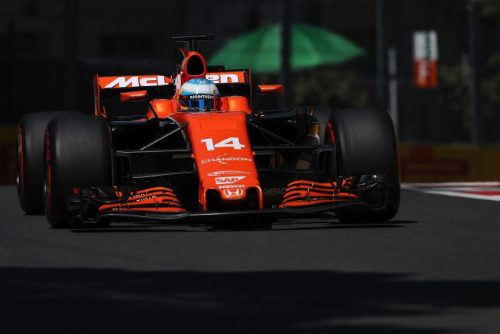 © RV Press
McLaren has "contracts to negotiate", according to team boss Eric Boullier.
In Baku, the Frenchman was speaking to Belgian broadcaster RTBF, amid swirling rumours that McLaren has decided to split with Honda.
"There is no actual deadline but there are decisions to be made, procedures to be followed and contracts to negotiate, so it's impossible to define a date," Boullier said.
"I did not say we are going to part with Honda. It simply means that no matter what the solution, it must include a new contract and new ambitions," he added.
Honda has brought an engine upgrade to Baku, but the rhetoric from its British partner is still downbeat.
"Yes, we still trust Honda because they have the resources and the will to do it," Boullier told AS newspaper.
"What I'm not sure about is the time it will take. That is the key."
As for whether there have been talks with Mercedes about a customer engine deal for 2018 and beyond, Boullier said: "I am not going to answer these questions because it's fuelling the controversy.
"I understand it's your job, but it's also my freedom to not answer."
(GMM)
Other stories for JUNE 24, 2017