MARCH 18, 2016
Mercedes shakes up drivers F1 garage crews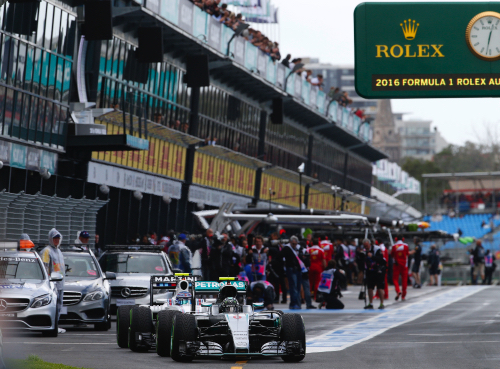 © Active Pictures
Mercedes has mixed up the crews of mechanics and engineers working on the German team's two sides of the garage.
Bild newspaper claims it is a ploy to bring better harmony to the silver ranks, as the fierce rivalry between Lewis Hamilton and Nico Rosberg threatens to spill into and infect the spirit of the double world champion team.
The report revealed that, ahead of the Melbourne season opener, Mercedes took the 15-man crews working for Hamilton and Rosberg respectively and switched some of them to the opposite side of the garage.
Rosberg apparently backs the move.
"The rivalry between me and Lewis is not just about us drivers," he said. "It can get to the point where it is too much. That's why this is a good idea."
(GMM)
Other stories for MARCH 18, 2016