MARCH 26, 2018
Mercedes plays down Haas conspiracy theory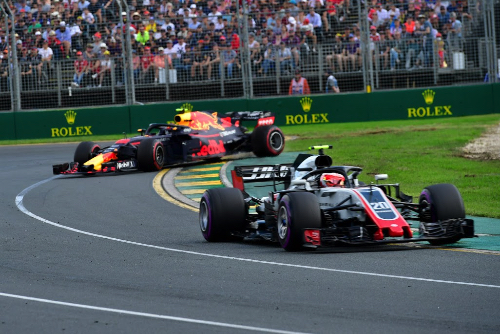 © RV Press
Mercedes has played down a conspiracy theory relating to Sebastian Vettel's surprise win in Melbourne.
The reigning champions are investigating how the virtual safety car period cost Lewis Hamilton the race victory.
One conspiracy theory is that it is no coincidence that it was the timing of the wheel problems suffered by Ferrari partner Haas that helped Ferrari's Vettel.
Team boss Gunther Steiner told Bild newspaper: "We just didn't attach the wheels correctly.
"It's hard to believe that it happened to both cars, but it happened."
Mercedes bosses Toto Wolff and Niki Lauda did not jump aboard the Haas conspiracy talk.
"I really feel for Haas," Wolff said. "They were really fast. I have no idea what happened, but when it happens it really hurts."
Lauda agrees: "Haas will have to look at how it happened but I'm just sorry for them."
Haas boss Steiner admitted the mistakes could have been made due to the unfamiliar pressure on the shoulders of the mechanics.
"The whole weekend was very stressful," he said.
"We had some problems on Friday and lacked spare parts, and we did not practice the pitstops very actively. Perhaps this was one of the reasons."
(GMM)
Other stories for MARCH 26, 2018