MARCH 26, 2018
Gap to top teams bigger in 2018 says Hulkenberg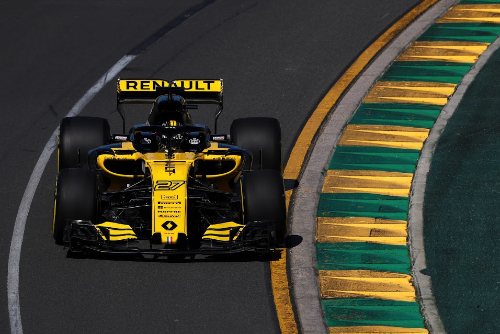 © RV Press
Nico Hulkenberg says the challengers to F1's top three teams have "a lot of work to do" to catch up.
Like other hopeful midfield teams including McLaren, Renault entered 2018 eager to be closer to the pace set by Mercedes, Ferrari and Red Bull.
Hulkenberg said Renault can take positives away from Melbourne, but he said the bad news is "our deficit to the leaders".
"The guys ahead of us were a long way ahead," said the German driver.
"We wanted to reduce the gap in the winter, but it seems that it has grown even more. That is not good. We have a lot of work to do."
When asked where the midfield lacks pace to the front, Hulkenberg answered: "In my opinion it's everything.
"It's all about the little details. It's partly the engine, partly the aerodynamics, but also the chassis, the dynamics, the mechanicals, and so on."
But he said the good news is that Renault has started the season well.
"We have a good basis for further work," said Hulkenberg.
"Before Grosjean and Magnussen went out, we were at their pace and also McLaren's. This year we have a good car at the beginning of the season."
(GMM)
Other stories for MARCH 26, 2018