MARCH 17, 2013
McLaren could revert to 2012 car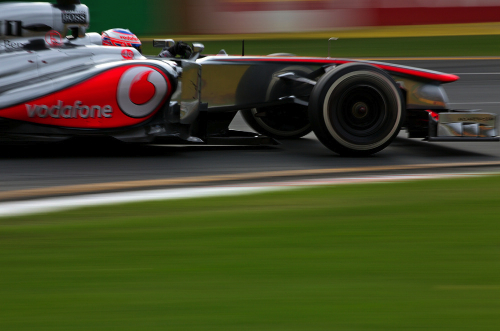 © The Cahier Archive
After a disastrous season opener with a flawed new car, the big question in the Melbourne paddock late on Sunday is whether McLaren will give up.
The famous British team finished last year as arguably the very fastest in pitlane, but bucked the trend over the winter by resisting the temptation to simply 'evolve' its 2012 car.
The MP4-28 is vastly different to its predecessor, but the big surprise is that it is not fast.
"Well, it's not just one thing," team newcomer Sergio Perez told international media late on Sunday, after finishing outside the points.
"It's not just one or two problems that we have."
Last time out, when the 2012 season concluded in Brazil, his teammate Jenson Button won at the wheel of the MP4-27.
"We are a long way off," a downbeat Button said in Australia, when asked how long it might take for McLaren's engineers to solve the problems.
With the 2013 rules very similar to last year's, the question being asked at Albert Park was whether McLaren might simply write off the MP4-28 and concentrate all efforts on the radical new V6 era of 2014.
Or simply pull the 2012 car out of mothballs.
"We'll see," said team boss Martin Whitmarsh.
Earlier this weekend, he admitted bringing the 2012 car back was "possible", albeit unlikely.
Mexican Perez on Sunday said it was "not an option".
But the struggle to score mere points on Sunday has surely increased the likelihood now.
"We are not too proud to say when we've got things wrong," Whitmarsh said on Sunday.
"We think we can work this one (the 2013 car) out. But if we don't, we'll look at anything."
In 2003, McLaren intended to race a radical Adrian Newey-designed car, the needle-nosed MP4-18, but it ultimately never saw grand prix action. The British team instead raced a development of the 2002 car.
How quickly can McLaren now deploy a similar strategy?
"Well, not before next weekend (in Malaysia), that is for sure," Whitmarsh told British broadcaster Sky.
(GMM)
Other stories for MARCH 17, 2013