MARCH 24, 2023
Marko denies muzzle amid Red Bull tension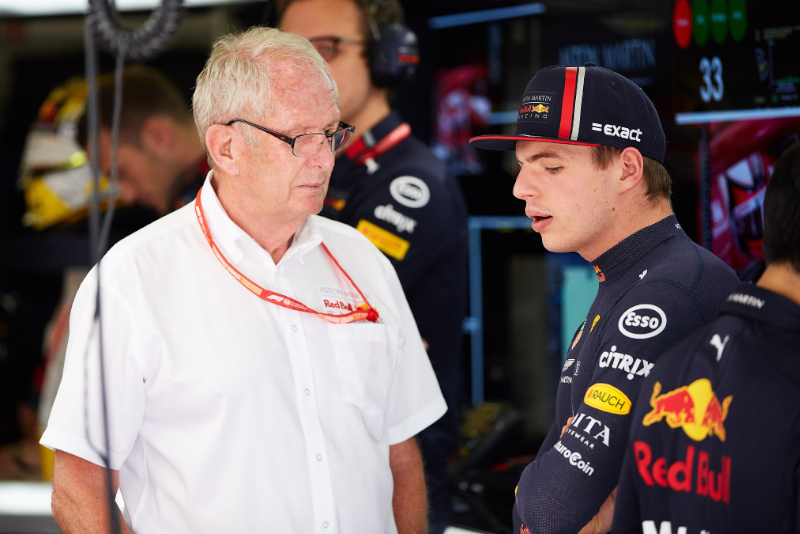 © Red Bull
Dr Helmut Marko has denied that he was muzzled after last Sunday's Saudi Arabian GP.
In recent weeks, there have been rumours of trouble behind the scenes among Red Bull's upper management, as Marko in particular starts working with Oliver Mintzlaff - the late Dietrich Mateschitz's replacement as CEO.
According to the Austrian broadcaster ORF, Red Bull's press office prevented Marko from conducting his usual post-race interview after the Jeddah race.
"Don't worry," 79-year-old Marko told Osterreich newspaper, "I won't let that happen.
"I'll always say what I think at any time."
Some speculated that Marko's rumoured 'muzzle' came after he poked fun at Mintzlaff for overseeing Red Bull-owned RB Leipzig's 7-0 football loss to Manchester City.
"That was exaggerated in Germany," Marko insists. "My relationship with Mr Mintzlaff is really ok. We exchange ideas regularly.
"But I always have the desire to remain independent."
The Austrian also slammed rumours that Max Verstappen was so furious with his driveshaft failure after qualifying at Jeddah that he boycotted the post-session debrief.
"Max had just gotten over a bad flu," Marko insists. "Did you see how he looked when he got out the car? It really didn't go well for him.
"He wanted to go to bed as soon as possible."
Also true, however, is that there are continuing signs of tension between the Dutch driver and his teammate Sergio Perez, especially as they look set for an in-team head-to-head for the 2023 drivers' title.
For instance, Verstappen arguably ignored the team's instructions not to charge for the fastest race lap.
"Both of them adhered to the instructions more or less," Marko said.
"Five laps before the end, they were told they could drive at full speed. Checo is also a good tactician, so he also tried to set the fastest lap but made a mistake in the first sector and that was that.
"But we have two top drivers and we have to make sure we get as far ahead as we can before the wind tunnel penalty has an impact."
Finally, Marko criticised the FIA for the farcical situation involving Fernando Alonso's on-again, off-again, on-again podium finish for Aston Martin.
"The incident with the jack happened on lap 20," he said. "It's ridiculous that he finished the race, had the ceremony and only then was the 10-second penalty given.
"And then it was even more ridiculous that it was taken back again after that."
(GMM)
Other stories for MARCH 24, 2023