OCTOBER 6, 2016
Kvyat to secure new two-year Red Bull deal?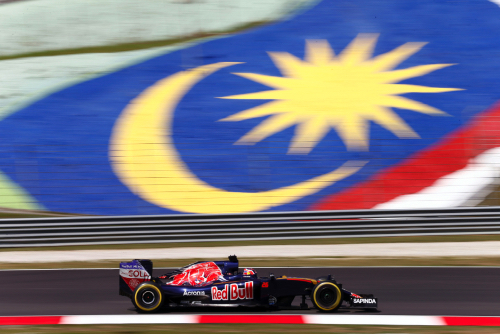 © Active Pictures
Daniil Kvyat looks to have secured his future in formula one.
That is despite the fact the young Russian has been through the mill in 2016, after losing his place with the premier Red Bull team and struggling mentally with the transition back to Toro Rosso.
Not just that, strong rumours have linked French rookie Pierre Gasly with the seat next to Carlos Sainz for 2017, implying that Kvyat's once meteoric F1 career could be over at the tender age of 22.
But three media sources, including Guiamotor and the Russian news agencies Tass and Ria Novosti, are reporting that Kvyat looks to have secured a two-year contract extension by Red Bull.
An extended deal is no guarantee of a F1 seat, but the reports said Kvyat has impressed his employer with his post-summer break return to form, while Red Bull is concerned with the inconsistent form in GP2 of his potential successor Gasly.
Toro Rosso team boss Franz Tost said last week that he is happy not only with Kvyat's recent form, but his statements that he once again loves his job.
"He has shown a very good performance and it's good to hear that he still loves formula one," said the Austrian.
"Daniil Kvyat is a high-skill driver. He lost it a little bit in the last months but fortunately he is coming back.
"I hope that for the rest of the season he will also do good races to show his talent and his potential -- and then we will see what happens in the future," added Tost.
(GMM)
Other stories for OCTOBER 6, 2016