DECEMBER 26, 2022
Interview - Charles Leclerc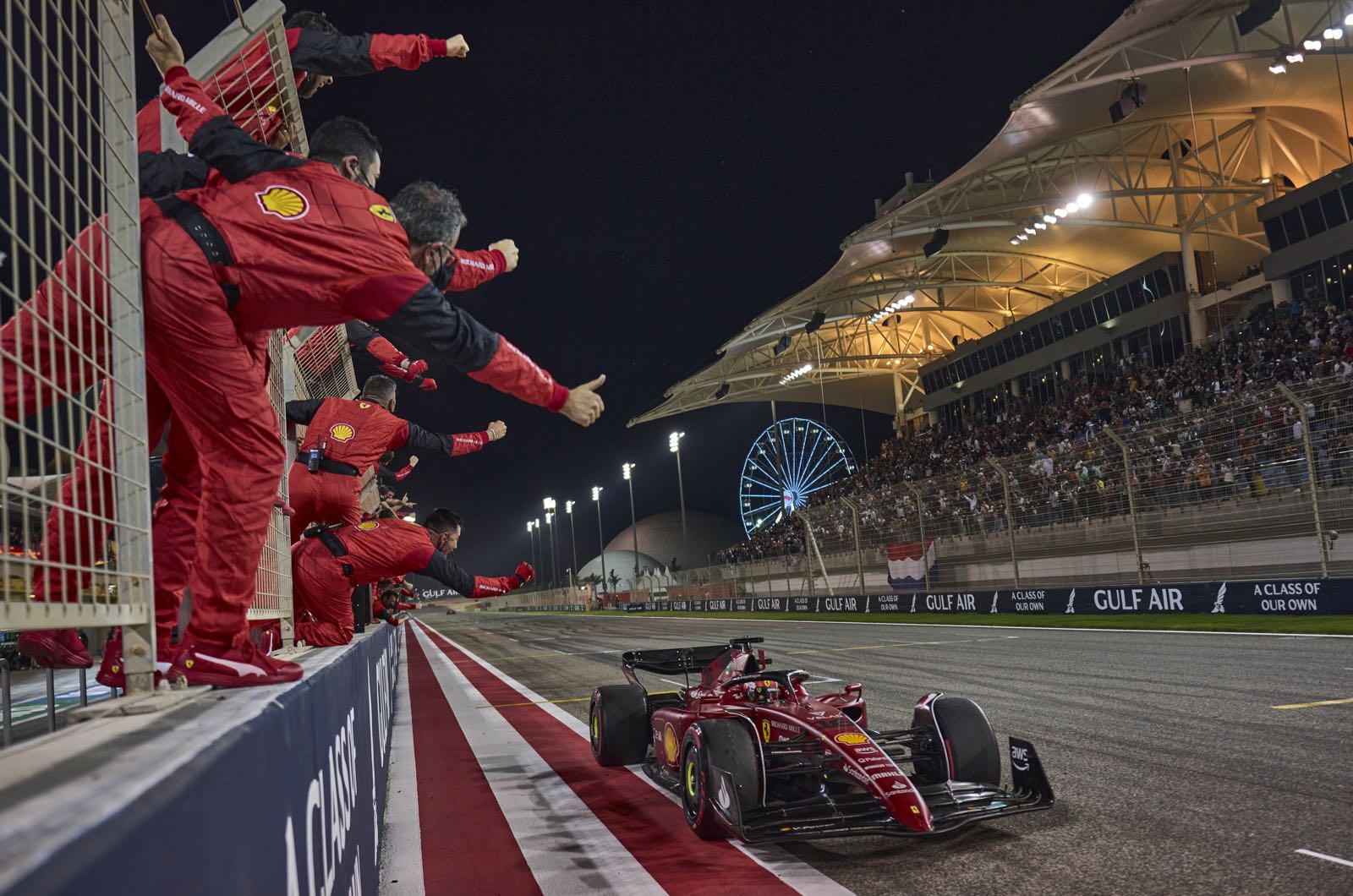 © Ferrari
"Fighting for the title made me stronger!"
By Luis Vasconcelos
Finishing second in this year's Formula One World Championship may have been Charles Leclerc's best career result, but it's clear the Monegasque was hoping for much more after winning two of the first three Grand Prix of the season and putting 46 points between himself and Max Verstappen.
But from the Emilia Romagna Grand Prix onwards, with the exception of the Austrian Grand Prix, his and Ferrari's season became a catalogue of technical failures, strategic blunders and driver's mistakes that left the Dutchman alone at the front of the championship, while the atmosphere inside the Scuderia turned sour, especially after Leclerc was left out to dry while leading the British Grand Prix.
No wonder, then, the young Monegasque is looking more ahead to 2023 than to what happened in the last 12 months.
Still, he insists he fought until the end and never gave up even in finishing second in championship: "There's hasn't been a moment in which I said, 'fuck it, I don't care about 2022 anymore'. I remained focused right until the end of the season, not only to try and get the best possible results but also to learn more and to be better as a team. It was important to everyone, for the whole team, to finish with good results, so I'm happy we achieved the goal we could still have for the end of the season but, of course, finishing second is not what I'm racing for."
Leclerc always insisted any disappointments were quickly left behind and he would start the next race from zero, explaining that, "every year there are always ups and downs, but we probably had more this year than in other years, especially the middle part of the season and that was very, very difficult. But mentally I've always managed to re-zero before every race and to come to those races with a normal mindset having forgotten what happened in the previous races."
The Ferrari driver explained that, "we always go through the same process. Whenever there's a mistake or something going wrong, you always try to analyse where that's coming from and then, once you understand where that's coming from, then you are trying to look forward. So, this is what we've done this year and that will continuefor the future."
In his mind, though, it's clear there are two key areas where Ferrari has to improve for 2023 in order to be able to fight for the title: "I think communication and strategy need to improve, but we saw in Abu Dhabi we can get things spot on, as that was the only way to beat Pérez in the race and in the championship.. Then there's the tyre management, as we've seen in the last races, where this is a bit more difficult."
"We need to identify all the causes of it. But this is continuous work that we are doing and that we are getting better at and I think we've seen it this year, in some races this year we've been very good with tyre management. The only thing we need is to be good in very specific situations, like in Japan, the Sunday was a little bit cooler, obviously it was also raining, and then when it's a bit of an unexpected situation, that's where we are probably not as good as Red Bull is, so we need to work on that."
Having endured a tough season, Leclerc is certain he has become a much stronger driver this year: "Yes, a lot. I think you always learn year after year and I did learn a lot. Again, in terms of communication and strategy, especially in this last part of the season. I think there's been a good step forward but we need to keep pushing."
And he's also happy with the way he drove, even though he still looks back at his spin in Imola and his crash in the Paul Ricard as personal mistakes he doesn't want to see repeated: "I'm happy with the way I drove but I've always been very vocal about my mistakes. There were two this year that were costly and where I lost points."
"On the other hand, I'm happy with my season. I think it's been a really good season and last year especially for the second part of the season I had struggled a lot, so I changed a few things this year that made it better."
But even when looking back at his season, Leclerc doesn't forget to pay tribute to the new World Champion: "Hats off to Max and Red Bull. They made the difference, especially on the Sunday. On the Saturdays I felt like we always had the pace to fight for pole apart from a couple of occasions. But on the Sundays they were doing a better job."
"And Max had an excellent season and he obviously deserves the World Championship, as Red Bull does. As for us, for next year, we'll try to improve especially the Sundays because we seem to be not as consistent as we would like to be."
Other stories for DECEMBER 26, 2022