MAY 24, 2023
Honda won't object to Alonso driving in 2026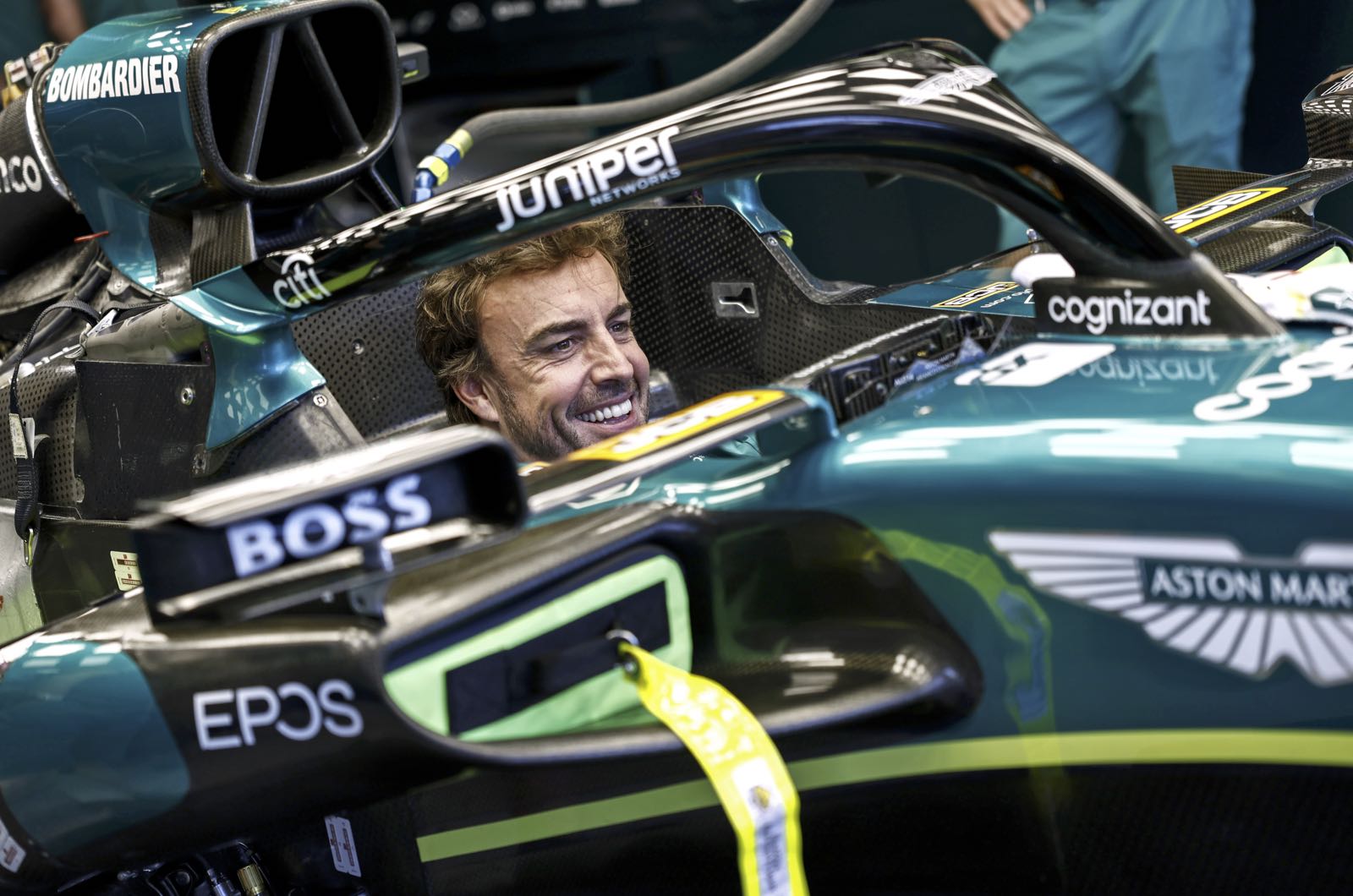 © Aston Martin Racing
By Luis Vasconcelos
Honda will not object to Fernando Alonso remaining with Aston Martin once the two companies start to work together in 2026, HRC president Koji Watanabe revealed during the announcement of this new partnership.
Alonso was tremendously critical of Honda's efforts during the three years in which the Japanese manufacturer was partnered with McLaren, between 2015 and 2017, being one of the key people behind the early termination of that deal.
When asked if Honda would be part of the decision-making process that will come with the selection of drivers for Aston Martin in 2026, Watanabe-san made it clear that, "our stance remains unchanged in thinking the selection of the drivers is fully up to the team members and not something that a partner and supplier like us is supposed to me making. So, we'll be leaving the drivers' selection to the team."
That, of course, led to questions about Fernando Alonso, the Spanish driver humiliating Honda publicly during the 2015 Japanese Grand Prix when, having been passed by another driver in Suzuka's pits straight, shouted "GP2 engine!" over the radio, a message that was obviously broadcast worldwide.
Even after that was reminded to him, Koji Watanabe insisted Honda wouldn't get involved at all in the negotiations with future drivers. He even paid a compliment to Alonso, saying that, "we have been accelerating out development during all our recent time in Formula One, while working with Alonso, and that enabled us to win the World Championship. I believe he's such a brand and respectable driver, but, like I said, the selection of drivers is up to the team to decide. So, if the team decides we'll have Alonso as a driver again, we will have no objections whatsoever in him driving."
Aston Martin's Group CEO Martin Whitmarsh added that, "Fernando is doing a great job in the team and I'm delighted to have him as part of our team as he's making a great contribution both on and off the track. Obviously, I spoke to Fernando a while ago about the direction we wanted to go, he's a very intelligent individual, I'm sure everyone here is referring to some comments that were made in the heat of the battle, once, which were quite memorable for some, but I think he understand and respects what Honda is doing."
But on the prospect of the Oviedo-born driver still being a Formula One driver at the age of 46, the former McLaren man was not so sure: "By 2026, who knows, it's probably outside his planning, horizon, at the moment. We've got to give him a car that is consistently capable of winning races. We'll have a discussion before 2026, I'm sure, about where Fernando's future lies. I hope he'll be around for a number of years, and it would be great if he's as fit and competitive as he's today. Then it would be fantastic to have him in the car in 2026 as well."