OCTOBER 4, 2016
Hamilton prepared to sit out practice sessions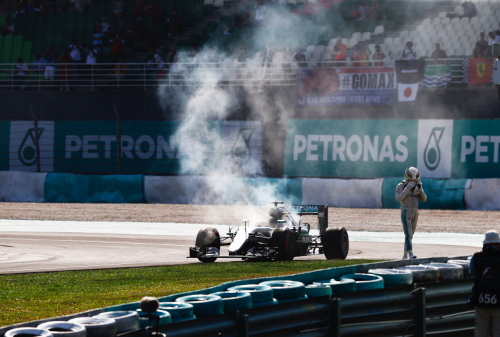 © Active Pictures
World champion Lewis Hamilton says he might sit out practice sessions over the course of the remaining five race weekends.
The Mercedes driver was livid after retiring from the lead at Sepang with yet another engine problem, insisting he is baffled as to why only he is having reliability dramas.
"I have had lower points, but this is the most helpless I can be at this point," British newspapers quote Hamilton as saying early this week.
Hamilton recently took a spate of grid penalties as Mercedes helped him stockpile enough engines for the rest of the season -- but one of them failed spectacularly in Malaysia, putting him 23 points behind Nico Rosberg.
"At this point my concern is that I have two engines and want to make sure I do everything so they can last until the end," Spain's AS newspaper quotes him as saying.
"If that means I have to not do a session, I will not do a session. I'll do whatever it takes to finish the races," Hamilton added.
(GMM)
Other stories for OCTOBER 4, 2016