JULY 7, 2013
Hamilton not discounting 2013 title tilt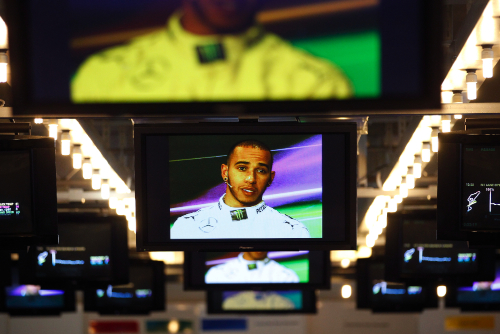 © Active Pictures
Nurburgring pole sitter Lewis Hamilton is not ruling out a 2013 tilt at the world championship.
Having secured back-to-back poles within the space of seven days, and watching his teammate Nico Rosberg win two of the last three grands prix, Hamilton thinks the German team might now be ready to take on Red Bull.
"In my wildest dreams, when I joined Mercedes I did not expect to win the championship in the first year," said the 28-year-old.
"But I really don't know what is realistic at the moment."
Hamilton, the highest-placed Mercedes driver in the drivers' championship, is 43 points behind leader Sebastian Vettel.
Hamilton's former teammate Jenson Button, however, doesn't think Mercedes can really challenge Red Bull.
"I don't think Red Bull have a challenger right now," the McLaren driver is quoted by the Sun.
"Mercedes have won two races, so they are up there, but had Vettel finished the race (at Silverstone), he would have won," Button said.
Indeed, even Hamilton acknowledged that Vettel remains the favourite.
"He could go and win the next few races, as he has been winning a lot this year and I have not won once," said the Briton.
(GMM)
Other stories for JULY 7, 2013