JUNE 2, 2023
Haas confirms F1 talks with Alfa Romeo
Haas could become the new Formula 1 home for Alfa Romeo.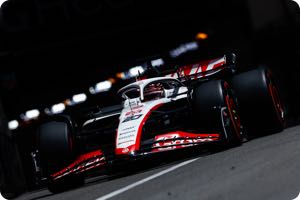 Haas could become the new Formula 1 home for Alfa Romeo.
Alfa Romeo is leaving Sauber - where the Ferrari-linked Italian carmaker is currently naming sponsor - at the end of the year because the Swiss team is in the process of being taken over by Audi.
In Barcelona, Haas boss Gunther Steiner confirmed rumours of talks with Alfa Romeo CEO Jean-Philippe Imparato.
"They are considering options for what to do in the future," he said.
"They just came and asked how we are doing and what we planned to do next. It was an introductory meeting, nothing more because I didn't know the CEO before.
"He just said hello and that was it."
However, it would be a big deal for the small American team, who after ousting Nikita Mazepin's Russian dollars linked up with a new title sponsor - Moneygram - for 2023.
Steiner, a star of the Netflix series and with a new book selling well, says he is a big fan of Formula 1's controversial 'Americanisation' and resultant popularity boom.
"I don't think everyone has to like it, but it's 2023 and there are people who want something more," he told Diario Sport.
"Long-time fans don't need it, they just want to see the race, but I think young people want see more. In the United States, half of the Super Bowl is spectacle - that's why it's such a big event.
"We have 24 races a year, so if we always do the same thing people get bored. Now we have street circuits, night races, sprint weekends - always something different and exciting," Steiner added.
(GMM)