FEBRUARY 3, 2023
Ford to power Red Bull and AlphaTauri from 2026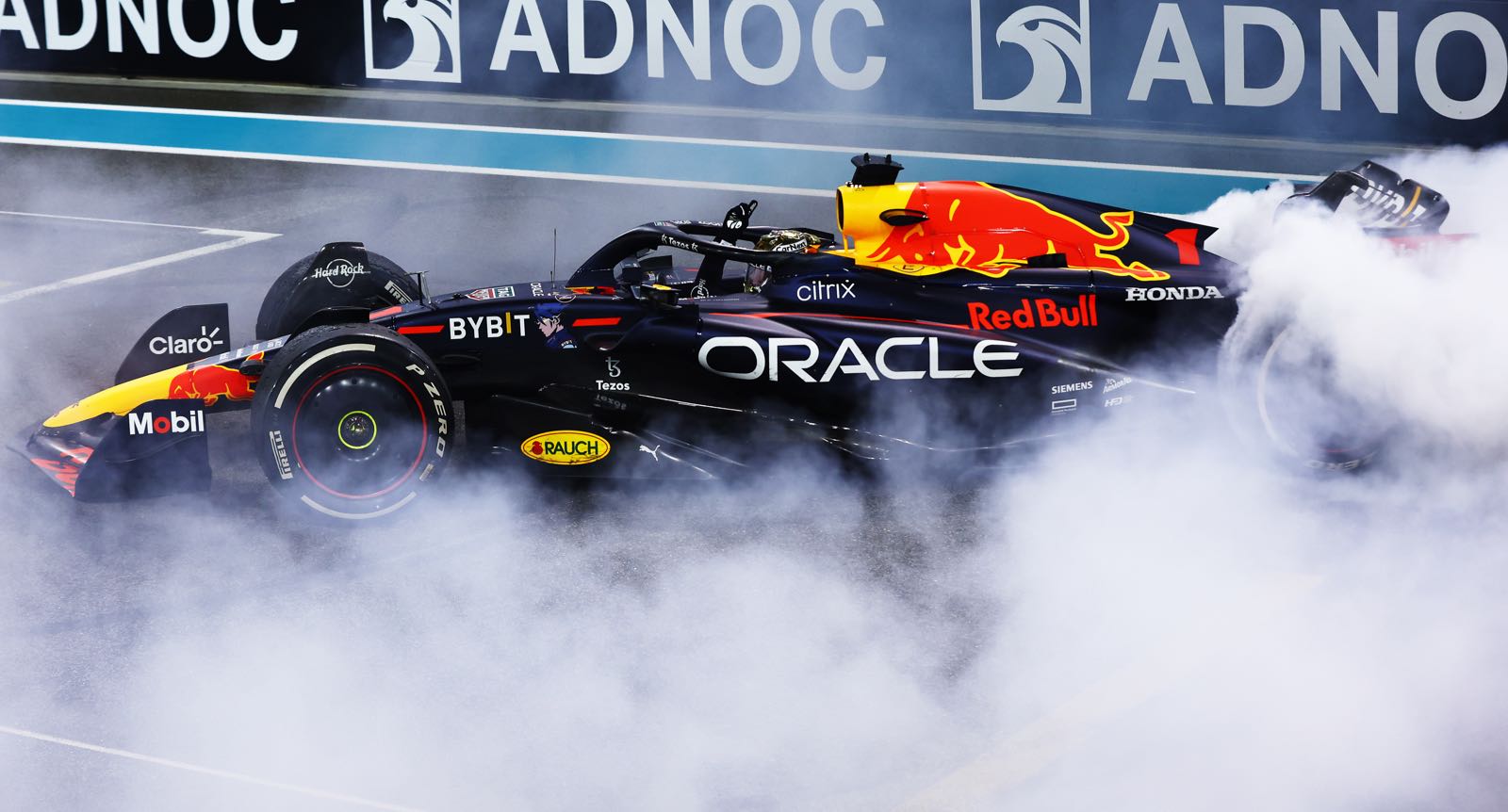 © Red Bull
Today it was announced in New York that Ford is to partner with Red Bull and AlphaTauri to power the teams starting in the 2026 season.
Ford's tie-up with Red Bull has been suggested, but today the company has made it official, with the American car manufacturer announcing that they would supply the Red Bull sister teams. It was announced that Ford will become a partner in Red Bull Ford Powertrains and will supply the two teams from 2026 until at least 2030.
It is suggested that Ford will assist in the progress of the combustion engine development, as well as other areas like battery cell, electric motor technology, and other software elements.
Red Bull Team Principal, Christian Horner said, "At Oracle Red Bull Racing we always strive to do things first and do things differently. This is the first time we have launched our season outside of the UK and the first time any F1 Team has launched in the USA. The growth of our sport in America cannot be ignored, there are over 50 million F1 fans in the USA, of which 72% follow us, and the way the fans have embraced our Team here has been very special to see."
"Oracle Red Bull Racing will be Stateside more than ever in 2023, not just racing but also running Red Bull Showruns and the first F1 Team led road trip in America, the USA Grand Tauro, later this year."
"We also wanted to celebrate with, and welcome, Ford in their home country, as they become Red Bull Powertrains new partner from 2026. This will be a true strategic technical partnership; Ford will assist with battery and hybrid technology and much more to keep the Team ahead of the competition. I am already very excited about the possibilities that this partnership will offer both of us globally."
Bill Ford, Ford executive chair said, "This is the start of a thrilling new chapter in Ford's motorsports story that began when my great-grandfather won a race that helped launch our company. Ford is returning to the pinnacle of the sport, bringing Ford's long tradition of innovation, sustainability and electrification to one of the world's most visible stages."
Stefano Domenicali, Formula One President, and CEO said, "The news today that Ford is coming to Formula 1 from 2026 is great for the sport and we are excited to see them join the incredible automotive partners already in Formula 1. Ford is a global brand with an incredible heritage in racing and the automotive world and they see the huge value that our platform provides with over half a billion fans around the world."
"Our commitment to be Net Zero Carbon by 2030 and to introduce sustainable fuels in the F1 cars from 2026 is also an important reason for their decision to enter F1. We believe that our sport provides the opportunity and reach unlike any other and we cannot wait for the Ford logo to be racing round F1's iconic circuits from 2026."
FIA President Mohammed Ben Sulayem said, "There are few manufacturers who have such a celebrated motor sport history as Ford, so to see them coming back to the FIA Formula One World Championship is excellent news. It further underlines the success of the 2026 Power Unit Regulations that have at their heart a commitment to both sustainability and spectacle, and of course having more interest from the United States is important for the continued growth of the world's top motor sport category."
Other stories for FEBRUARY 3, 2023