SEPTEMBER 20, 2019
Finding the pieces to the puzzle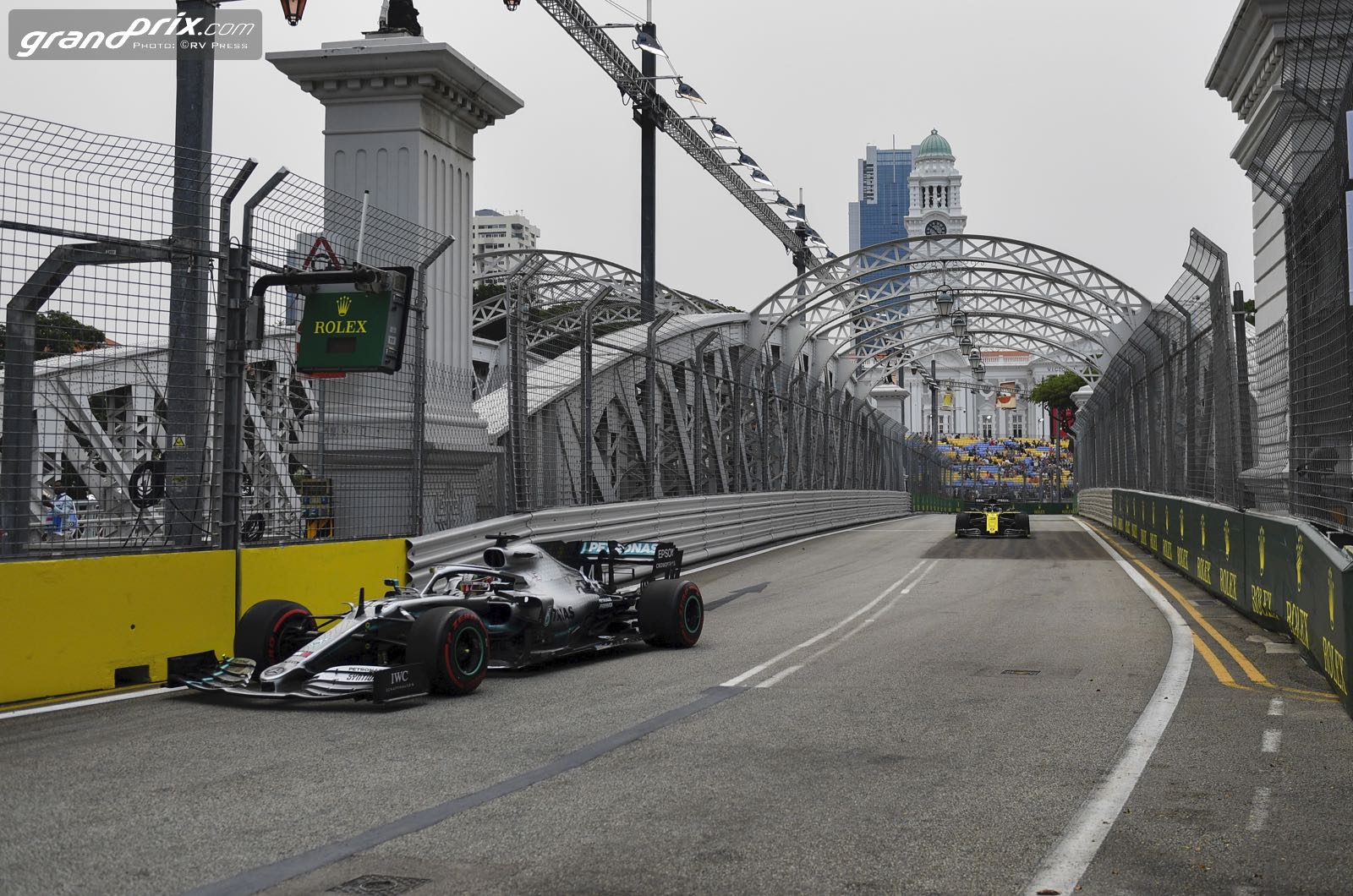 © RV Press
By Dan Knutson in Singapore
Lewis Hamilton was the fastest on the first day of practice for the Singapore Grand Prix, and he believes he can find some pieces of the puzzle needed to make his Mercedes go even quicker during the rest of the weekend.
"I was really happy," Hamilton said Friday night at the track. "I felt much better in the car today than I have for a while. I hope that stays over the whole of the weekend."
"It's so hot out there," he added. "It's always a shock to the system when you get into the car here. It's very bumpy, and it's a long, long lap and it's like a sauna in the car. But it's been a solid day. We've gone through our running plan and continue to improve the car, and I'm pretty happy with it."
Several parts of the track have been resurfaced, and that has improved the grip of the tires.
"The tires are working well," said Hamilton. "If you can get into a groove over here then it's such a beautiful lap. I really enjoyed it. We've definitely got some areas we need to improve, which is always good. So I've got to go and kind of study (various) areas to improve on the car, but also various (areas) I could improve, some of the areas like braking and turning, etc."
Is there anything major he and his engineers need to sort out with the car?
"Just finding pieces into the puzzle to make it perfect," he replied. "I'm looking for that special lap that we had obviously last year. We got off to a good start (here today), but still putting it altogether tomorrow it's going to be tough. I think also the Red Bull was looking very, very quick. I'm excited for the challenge."
Max Verstappen was second quickest in his Toro Rosso Honda, and just 0.184 of a second behind Hamilton in the second practice session. Is the Red Bull actually quicker than the Mercedes?
"I'm not sure," Hamilton replied. "I think my guys have a summary now on where we stand. I was obviously quickest in that session, but they were very, very close behind us. We don't know if they've had a perfect lap or whether we will all turn up and then I'll find out later."
Other stories for SEPTEMBER 20, 2019