FEBRUARY 19, 2016
Ferrari streams SF15-H launch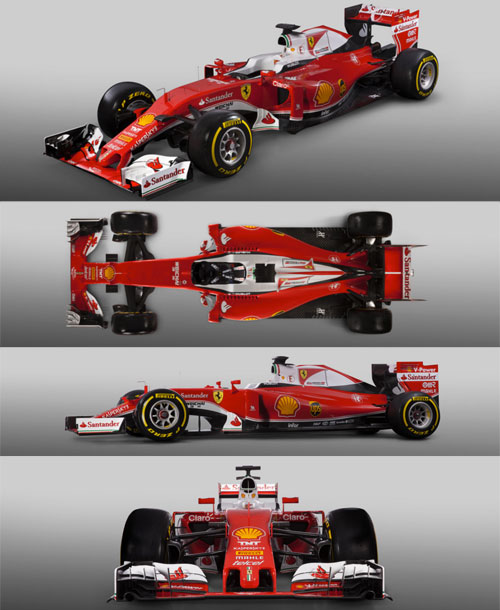 Rumors that Ferrari's 2016 car would have a 1975-style white cockpit and engine cover were confirmed, as the Maranello marque launched its SF15-H during a stop-start live internet stream.
Team principal Maurizio Arrivabene, technical director James Allison and drivers Sebastian Vettel and Kimi Raikkonen were on hand to reveal the Scuderia's new chassis.
Team boss Arrivabene said, "Normally I am not setting the objectives, my boss sets the objective for the team. I think this year, we need to push a bit more. We would like to fight until the end for the championship. I know that is not going to be easy, because our competitors are not sleeping, but we are committed to do our best."
Technical director James Allison said, "Back in 2013, Ferrari was not at the right level, the championship, except for maybe doing pitstops."
"We've worked very hard on all of those areas. Last year was a decent step forward and we hope this car will be another good step forward to make us properly competitive."
"We have improved across the board. All our hopes are in this car, in horse power, downforce and handling. We can't wait to see how it performs."
Other stories for FEBRUARY 19, 2016