JULY 28, 2018
Claire Williams considers quitting F1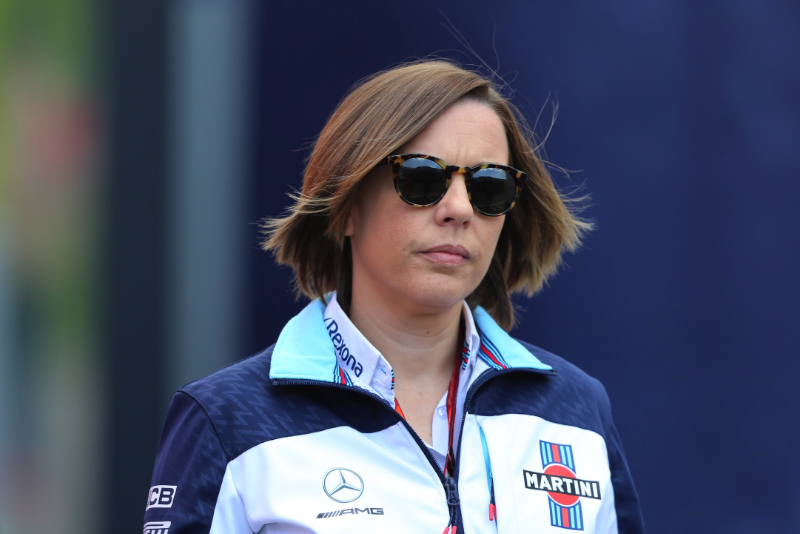 © RV Press
Claire Williams has admitted she is still thinking about quitting as the struggling British team's boss.
Former team champion Jacques Villeneuve declared recently that Williams is "dead", with founder Sir Frank Williams having made a grave mistake in putting his daughter in charge five years ago.
The team is the slowest on the grid this year, with Claire telling the Sun newspaper: "Of course I think about walking away.
"I question whether I'm the right person to be doing this job. If anyone in Williams says to my face that I was damaging the team, then I would go.
"Until then, I have much more I can do and I won't give up," Williams said.
Claire said the current situation is "humiliating", but revealed that she continues to have the backing of her father.
"He was very philosophical and said 'Claire, we've had shitty times before and got through it. You have to keep pushing'," she said.
One option is that Williams becomes a sort of Mercedes 'B team' for 2019. It has already emerged that the Grove outfit will start buying Mercedes' gearbox and rear suspension.
"We would never be anyone's B team," Claire insisted.
"But the collaborations we see now, we have to explore those. We don't want to be dinosaurs -- the once-giant of formula one who refused to change and adapt."
(GMM)
Other stories for JULY 28, 2018