MARCH 14, 2019
Charlie Whiting dies in Melbourne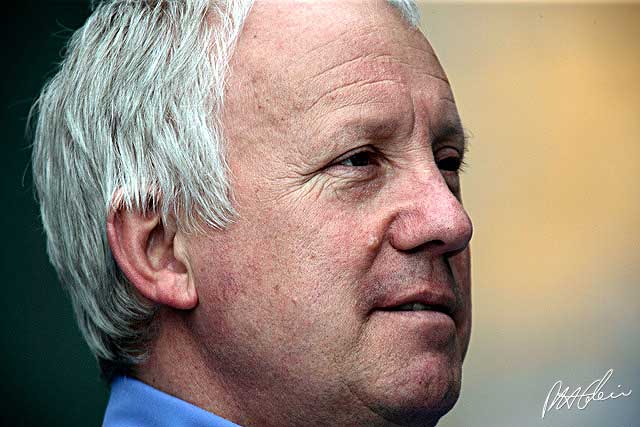 © The Cahier Archive
The Formula One community woke up in Melbourne to the unexpected and sad news Charlie Whiting has died. The 66 years old British worked in Formula One for the last 42 years, starting as a car mechanic for Hesketh, before moving to Brabham. It was there he got to know Bernie Ecclestone and when the billionaire sold the team to focus on running Formula One, Whiting went along with him to become Grand Prix Race Director.
Over the years Whiting's position expanded to become Head of the Technical and Sporting Groups and responsible for all track inspections, worldwide. A very popular man in the paddock, Whiting was highly respected by the drivers, being in charge of their briefings and also by the teams, as all legal matters went through him before reaching the Stewards of the Meeting.
According to a statement issued by the FIA, Whiting died in the early hours of Thursday from a pulmonary embolism. The Federation's president, Jean Todt, said, "It is with immense sadness that I learned of Charlie's passing. Charlie Whiting was a great Race Director, a central and inimitable figure in Formula One who embodied the ethics and spirit of this fantastic sport. Formula 1 has lost a faithful friend and a charismatic ambassador in Charlie. All my thoughts, those of the FIA and entire motor sport community go out to his family, friends, and all Formula One lovers."
FOM's Managing Director, Ross Brawn, a close friend to Whiting, added: "I have known Charlie for all of my racing life. We worked as mechanics together, became friends and spent so much time together at race tracks across the world. I was filled with immense sadness when I heard the tragic news. I'm devastated. It is a great loss not only for me personally but also the entire Formula 1 family, the FIA and motorsport as a whole. All our thoughts go out to his family."
Other stories for MARCH 14, 2019