MARCH 14, 2019
A jolt to the body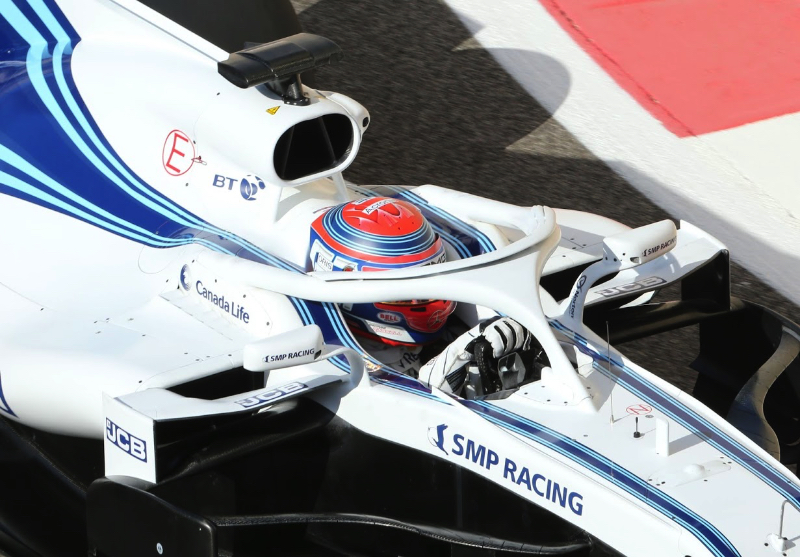 © RV Press
By Dan Knutson in Melbourne
Rookie George Russell was shocked the first time he drove a Formula 1 car.
"I would say the biggest standout from F2 to F1 is actually the braking performance," he said in the paddock in Melbourne. "I was absolutely shocked the first time I drove the car. I took the pit limiter off, went down to Turn 1 at Budapest, touched the brake and my whole body jolted forward because I just wasn't expecting that. I think the acceleration, the downforce, the top speed, I was all expecting. But the braking performance, in F2, you go into a corner probably 30, 40 km/h slower, and you have to brake 15, 20 meters earlier. Getting that in your head, you're going quicker and you have to brake later, doesn't really make sense. These cars truly are extremely impressive at the moment. I hope everybody on the outside can appreciate that."
Because the new Williams arrived nearly three days late for preseason testing, the team has been working hard to catch up.
"We are expecting an improvement from Barcelona because we didn't make the most of the package we had," Russell said. "But now we can smoothen the edges, fine-tune what we've got, and already we'll find a bit of performance. But in all honesty, we were already so far behind in Barcelona, we've got a huge step to leap really. We'll have to see how we get on this weekend. We've got to take it step by step and get the right process in place."
Does the team have a limitation on spare parts for the car?
"To be honest, I'm not actually aware of what the part situation is," Russell said, "but I don't really ask because I don't plan to go out there and crash the car. My job is to keep it on the black stuff. That's what I'm paid to do really."
Other stories for MARCH 14, 2019