OCTOBER 6, 2017
Bottas struggle is Mercedes fault says Lauda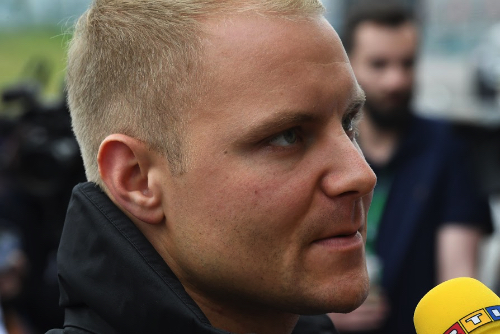 © RV Press
Niki Lauda says struggling Valtteri Bottas is not to blame for his collapse in form.
The Finn was having a solid first season for Mercedes until a few races ago, when Ferrari and even Red Bull began to step ahead of the reigning champions.
"The alarm bells are ringing loudly," Lauda, the Mercedes team chairman, told Kronen Zeitung newspaper.
"There is something wrong aerodynamically or mechanically. The car is not stable. So when you are over one second behind, you don't even need to think about the tyre window."
Team boss Toto Wolff said Mercedes has made progress since its struggle a week ago in Malaysia, but F1 legend Lauda revealed: "We still have no solution.
"But we will surely have a different setup in Suzuka. And we hope that we return to our old form," he said.
Championship leader Lewis Hamilton has found a way to drive around many of the 2017 car's problems, but teammate Bottas is notably struggling.
Lauda explained: "This is easily explained. Lewis said in Malaysia that it was exhausting for him to keep the beast on the road. He succeeds with this because of his talent.
"Bottas on the other hand needs a stable car," the F1 legend added. "We could not give him that. This is our fault."
Lauda was also asked about contractual matters, with Hamilton reportedly pushing for a new deal beyond 2018.
Lauda said: "He still has a contract for 2018, so we will talk about it after Abu Dhabi."
As for rumours of a 'pre-agreement' with Max Verstappen for 2019, Lauda insisted: "There's nothing in it. Zero. Honestly, nothing at all."
(GMM)
Other stories for OCTOBER 6, 2017