MARCH 29, 2002
All quiet on the Verstappen front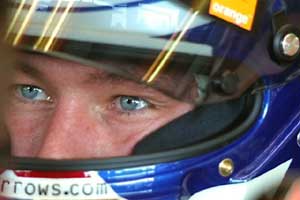 © The Cahier Archive
ALTHOUGH Arrows has done quite well so far this year (if one overlooks the three failures to start in the last two races) but we have still not seen any official action from Jos Verstappen, dropped by the team at the last minute to make room for Heinz-Harald Frentzen. A the time Verstappen and his management promised legal action and our sources say that this process has been moving onward with the outcome likely to be that the team will have to pay Jos off.
According to Verstappen's people the contract signed between the Dutchman and the team was registered with the FIA Contract Recognition Board and was even checked by the independent lawyers just before the Frentzen deal was done. If this was indeed the case it is hard to see how Arrows can argue that the deal was not binding.
The wheels of the British legal system are slow in turning but with six weeks having now passed since the announcement of Frentzen things should be coming to a head soon. For the moment however no-one is talking about what might happen.
Other stories for MARCH 29, 2002