MARCH 29, 2002
A dream scenario for Mr E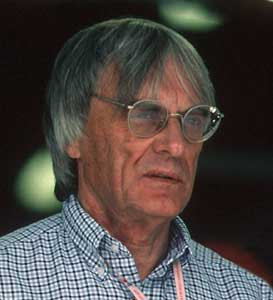 © The Cahier Archive
MOSCOW's deputy mayor and head of the city's Tourism Committee Grigory Antyufeyev is sure that the Russian Grand Prix will be going ahead in 2004 and he says that he expects a deal to be signed with Formula 1 boss Bernie Ecclestone within the next month. The delay in the event, originally planned for 2003, was due to the fact that the circuit on Nagatino Island was not going to be finished in the time available. The delays are believed to have been caused by a shortage of financing but apparently new backers have emerged recently.
But the pressure is on - or at least that is the impression that Formula 1 boss Bernie Ecclestone created when he flew to Istanbul to meet with Mumtaz Tahincioglu, the head of the Turkish Motor Sports Federation. The Turks are keen to hold a race but the F1 boss said that they are going to have to build a circuit quickly if they want to have a chance of a race in the short term. The Turks are asking the government for help to build a track.
The situation is perfect for Ecclestone who likes to have a little bit of leverage when he is negotiating. The big question is whether or not Moscow and Turkey are real prospects or whether Bernie's real aim in a deal with a cash-rich Arab nation...
Other stories for MARCH 29, 2002