United States GP 1970
United States GP, 1970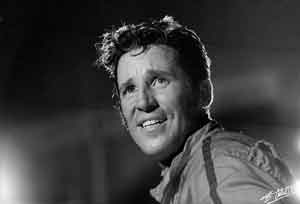 A month had passed since World Championship leader Jochen Rindt had been killed at Monza. Jacky Ickx was the only man capable of taking the World Championship away from the Austrian and he needed to win both at Watkins Glen and in Mexico City. The Ferraris, however, were the dominant force with Ickx and his team mate Clay Regazzoni having won the previous three races.

Team Lotus had missed Canada but reappeared to defend Rindt's position and the Constructors' title. Emerson Fittipaldi was now team leader and John Miles had been dropped to make way for another rising star, Sweden's Reine Wisell. Several other teams had made changes as well with Surtees running a second car for Derek Bell and BRM adding a fourth for hillclimb champion Peter Westbury. The entry amounted to a healthy 27 cars, 24 of which were allowed to start. Westbury, Peter Lovely (private Lotus) and Andrea de Adamich (McLaren-Alfa Romeo) failed to make it.

Pole position went to Ickx by over half a second but Jackie Stewart was on the front row in his new Tyrrell, while Fittipaldi shared the second row with the BRM of Pedro Rodriguez. Chris Amon's factory March was on the third row with Regazzoni while Jack Oliver (BRM) lined up on row fourth with John Surtees (Surtees) alongside. Wisell shared the fifth row with the Rob Walker Lotus 72 of Graham Hill.

Stewart took the lead at the start with Rodriguez grabbing second ahead of Ickx and Regazzoni. Behind them came Amon, Surtees, Oliver and a slow-starting Fittipaldi. Surtees soon disappeared with mechanical trouble and Oliver followed on lap 15, soon after he had passed Amon. On lap 16 Ickx overtook Rodriguez and a lap later Regazzoni was also ahead of the Mexican. Amon was fifth and Fittipaldi sixth. Stewart was well clear of Ickx and Regazzoni was five seconds behind his team leader when the second Ferrari headed for the pits to change a tire. On lap 48 Amon also had to stop for a new tire and so Fittipaldi moved to fourth place. On the 57th laps Ickx headed for the pits with a fuel leak. His World Championship hopes had gone.

At the front Stewart seemed in total control until lap 83 when an oil leak forced him to retire. Rodriguez went into the lead with a 20 second lead over Fittipaldi. And then on lap 101 of 108 the BRM ran out of fuel and coasted into the pits. Fittipaldi took the lead to win his first Grand Prix victory. Rodriguez rejoined to finish second while Wisell's F1 debut ended with an impressive third place finish.