JANUARY 19, 2010
Whitmarsh elected as new FOTA chairman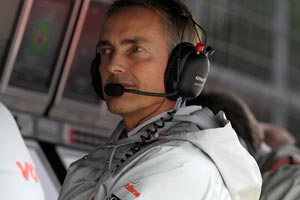 © The Cahier Archive
The Formula One Teams Association has elected McLaren's Martin Whitmarsh as its new Chairman for 2010. Also announced were Stefano Domenicalli of Ferrari as Vice Chairman and Christian Horner of Red Bull as Chairman of the Sporting Regulations Working Group.
Whitmarsh takes over from Ferrari's Luca di Montezemolo, who was the driving force behind the birth of the team's association and the key element in the agreement that saw Max Mosley abandon the FIA after lengthy negotiations in the middle of 2009.
Domenicalli replaces Toyota's John Howett, who worked hard with Montezemolo to get FOTA off the ground but has left Formula One at the same time as the Japanese manufacturer. Finally, Christian Horner takes over from Flavio Briatore after the Italian ran into trouble with the FIA and was left Renault in the aftermath of the "Crashgate" scandal.
Without Mosley as president of the FIA, Montezemolo decided to focus his energies in other areas and it is now widely expected FOTA and newly elected FIA president Jean Todt will be able to cooperate in a way that proved impossible to achieve during Mosley's tenure.
Other stories for JANUARY 19, 2010