MAY 2, 2012
Webber to Ferrari, part two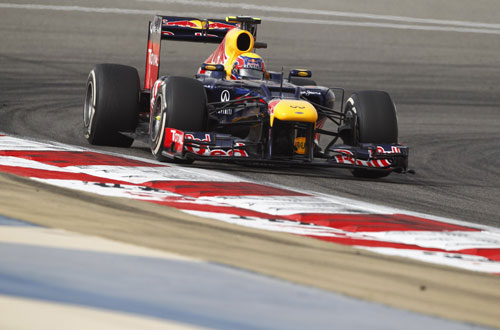 © Active Pictures
Mark Webber is again being linked to Ferrari, to replace Felipe Massa alongside Fernando Alonso next year. The Australian, 36 in August, was strongly linked with the Scuderia two years ago, after back-to-back wins in Barcelona and Monaco.
Spanish newspaper 'El Confidencial' goes as far as quoting a source saying that a one-year deal is already done and came about through Webber's good relationship with Fernando Alonso. Both drivers were/are also mentored by Flavio Briatore.
On many fronts such a deal makes sense. Webber is entering the twilight of an F1 career which began a decade ago and what better place to finish a career than with Ferrari?
Webber is also fit, quick and reliable and may well afford Ferrari a better chance of winning the constructors championship than Felipe Massa, who has under-performed since his return from the injury sustained at Hungaroring in 2009.
The 2012 season is also Webber's sixth successive year with Red Bull Racing, with the beginning of the current season suggesting that changes to the F1 regulations and Pirellis control rubber has confounded Afrian Newey's design genius to a certain extent.
A move would also allow Red Bull to promote from within and bring a young talent such as Daniel Ricciardo into the senior team alongside Sebastian Vettel.
Webber has said already this year that he is not ready to retire but that he is only interested in staying in F1 with a top team. Ferrari, or possibly Mercedes, would seem to be the only places he could move to that would fit the bill. Mercedes, however, would no doubt face PR issues if Michael Schumacher decides he wants to extend his contract and Stuttgart does anything other than accommodate him.
One thing flying in the face of a Webber deal already being inked, however, is Ferrari's interest in Robert Kubica. It is widely believed that if and when the Pole shows the required improvement from his rallying injuries, Ferrari will sign him, and to have shut the door on that opportunity so soon, seems unlikely.
Other stories for MAY 2, 2012