JUNE 21, 2012
Vettel admits Ferrari interest is flattering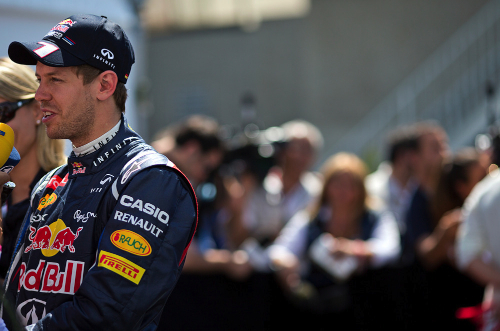 © The Cahier Archive
Double world champion Sebastian faced questions on comments attributed to Ferrari team principal Srefano Domenicali on Ferrari's official website saying that the German and Fernando Alonso could co-exist quite happily at Maranello.
Speculation about such a partnership has risen since rumours of an option between Vettel and Ferrari for the 2014 season gathered strength.
"It's nice to hear that," Vettel said in Valencia. "I respect Ferrari a lot and I respect Fernando a lot. I see it as a compliment and I'm flattered, obviously.
"I've always said that Ferrari is a great team with a great history and tradition but, as I've said before, I'm very happy with where I am at the moment. This kind of talk doesn't unsettle me; you are much better off having all your focus on this year. The media will always find something to write about!"
Other stories for JUNE 21, 2012