MARCH 8, 2008
The FIA and Nigel Stepney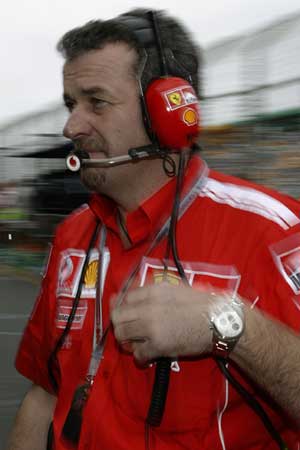 © The Cahier Archive
The FIA announced very late on Friday night that it has concluded its investigations into Nigel Stepney, regarding "the unauthorised use of intellectual property within Formula 1". The federation says that it had heard "allegations" - a strange word given that McLaren was fined $100m for the affair - that Stepney, then employed by Ferrari, passed confidential Ferrari information to "an employee of Vodafone McLaren Mercedes".
The FIA statement said that Stepney admitted the allegation and apologised to the FIA, but added that the Englishman "disputes the seriousness and extent of his involvement".
The federation has publicly recommended that holders of FIA licences "do not professionally collaborate with Mr. Stepney without conducting appropriate due diligence regarding his suitability for involvement in international motor sport".
This recommendation stands until July 1, 2009.
Other stories for MARCH 8, 2008