SEPTEMBER 1, 2007
Singapore gets things underway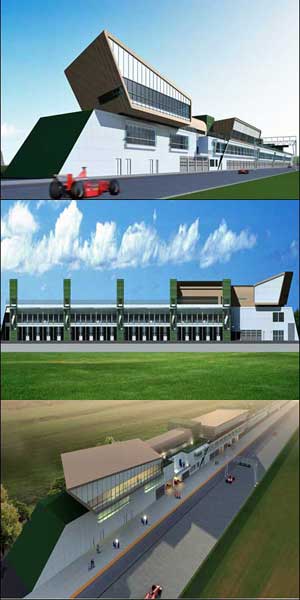 Singapore began construction work for its Formula 1 race on Friday with a ground-breaking ceremony at the Marina Bayfront, where the pit buildings will be constructed. The 350m-long, three-storey building will house the race control, media centre, garages and VIP hospitality. It is not clear what use it will have for the rest of the year. The building work is expected to take nine months and there is therefore plenty of time to get everything in place before the first race, which is scheduled to take place on September 28 next year. The building will cost around $20m. The design features extensive use of glass to provide the VIPs and media with views of the start-finish straight.
Singapore's Land Transport Authority will begin its work on the roads next month. This will include the construction of a 0.75-mile section of road at the eastern end of the circuit and will include an underpass and access roads elsewhere by the pit buildings, widening of the promenade between the existing outdoor seating gallery and the floating platform in Marina Bay, widening of Raffles Boulevard and modifications to existing kerbs and traffic islands. The circuit design is yet to be fully finalised but around 70% of the track will be on the existing roads.
The aim remains for the Singapore race to take place at night and as a result of this there has been work going on to test out lighting techniques with the first trials of the light balloons which will be used taking in place in France (where they are manufactured) in July. There is to be a second test in October before the FIA agrees that it is safe to race at night. One question is whether or not the lightning is usable in rainy conditions.
The city of Singapore is currently building two casino resorts and a 165-foot Ferris Wheel, the world's largest, to help draw tourists and the convention trade.
Other stories for SEPTEMBER 1, 2007