JANUARY 16, 2009
Ron steps up, down, or sideways?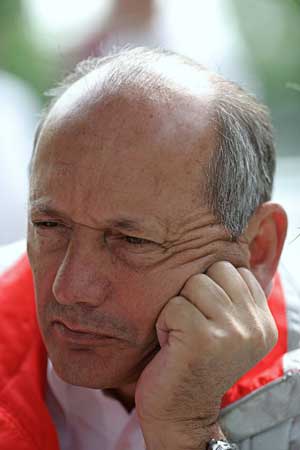 © The Cahier Archive
We reported in November that Ron Dennis was likely to change his role at McLaren and he used the launch of the new McLaren MP4-24 to tell the world about his plans. Dennis will be replaced as team principal by Martin Whitmarsh.
"It's absolutely time for Martin to take over the job of team principal, so as of March 1, Martin will adopt that position," Dennis said. "I don't see this as a form of retirement. It's very much the opposite because I will now be working harder in other areas. I will now take on more responsibility, greater responsibility, in certain key areas of the group. We are a very diverse organisation and we have a number of other projects ongoing, including the development of our road car, and that is going to be a real challenge. I will still be full executive chairman. But it's time, and it's absolutely 100% my decision. It's what I want to do."
Dennis says that he will still be going to the races.
Other stories for JANUARY 16, 2009