NOVEMBER 23, 2012
Pic signs multi-year Caterham deal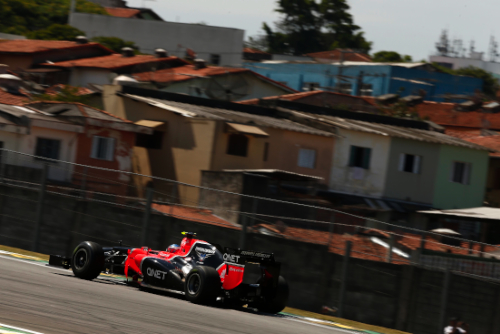 © Active Pictures
Charles Pic will move from Marussia to Caterham in 2013, with recent F1 debutant Max Chilton expected to take his place at Marussia alongside Timo Glock. There is no news on the second Caterham driver yet, although Heikki Kovalainen has said that his chances of remaining in F1 now seem slim.
Ironically, Marussia leads Caterham in the constructors' championship by dint of Glock's 12th place finish in Singapore but Pic is happy that investments made for the future will put Caterham in a strong place to move forward.
"I'm enthusisastic to have the opportunity to continue to grow in a team that has a technical relationship with a number of French global companies, including Renault and Total," Pic said.
Caterham team prinicipal Cyrile Abiteboul admitted that Caterham had been impressed with the hard time Pic has given them in 2012.
"We are looking forward to working with a young driver who has clearly shown in his first season in F1 that he has the pace, race craft and demeanour to help us achieve our goals.
"Throughout the 2012 season we have been monitoring the progress that Chaeles has made, challenging us on several occasions in qualifying and it is clear that he is a special talent. As the year has progressed he has performed very well against a very experienced team mate."
Other stories for NOVEMBER 23, 2012