JUNE 13, 2011
Nielsen leaves in Renault/Genii restructure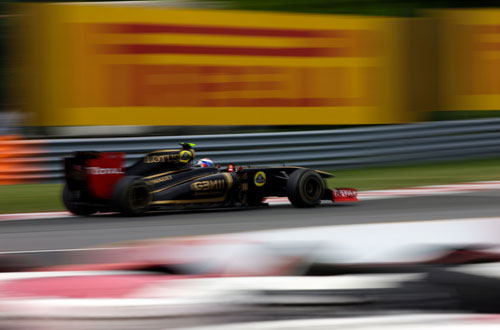 © The Cahier Archive
Renault sporting director Steve Nielsen is to part company with the team after more than 10 years.
Renault/Genii recently employed an outside agent, John Wickham, formerly the technical and operations manager of A1GP, to conduct an efficiency study into the team.
Wickham, who managed the Spirit-Honda F2 team in the eighties and brought the engine manufacturer into F1 in 1983 before Honda did its deal with Williams, was in the Barcelona paddock at the Spanish GP.
Neilsen, who is known to have reservations about the direction the team is headed under Genii management, resigned during the Barcelona weekend but it is believed to be under contract to the team until the end of the year.
It is expected that Alan Permane, another long-term Enstone stalwart, will take on a new role within the team, with Wickham also part of the restructure from the European GP at Valencia later this month.
Asked about the internal review in Canada, team principal Eric Boullier, who worked with Wickham in A1GP, said: "You always do it. That's a principal of any competitor -- to always look at yourself. We are still looking at finishing the restructuring of the team to be better."
Boullier denied recent rumours of financial hardship at the team.
"My understanding is very clear: there is no issue at all," he said. "But, as we say, there is no smoke without fire. So it's clear there was some stress, let's say, on a couple of processes to be done financially, just because it's always three or four parties getting together and if one of them fails that causes a mess in the loop. That is why there was this rumour. But there is no issue at all and you will not hear these rumours again."
Nielsen is the latest of a number of experienced hands to leave the team, with design chief Bob Bell recently having left to join Mercedes.
Other stories for JUNE 13, 2011