APRIL 26, 2008
Mosley's latest adventures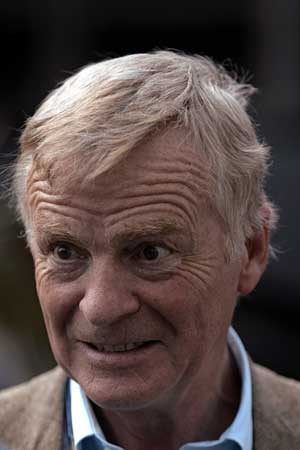 © The Cahier Archive
Max Mosley went to Jordan for the World Rally Championship event. This was the first WRC event in the Middle East and given the FIA President's support in the region it was no surprise to see him there, although it was judged rather odd that he was not in Barcelona, where the FIA launched its EveryRace anti-racism campaign and would normally have been the logical place to see the FIA President in action.
His trip to the Middle East was not without excitement, however, as a meeting with the Israeli Sports Minister Galeb Magadla was put forward as being a sign that Mosley can operate at government level without problems. However it later emerged that the minister had no idea about the Mosley Scandal.
"During the meeting between the two in Jordan, the subject of FIA support of Israeli motor sports, which is in its first stages, was raised, and a proposal was made that the FIA will follow the development of the sport in Israel,'' Magadla's spokesman said in a statement. "The minister, who was not aware of the current scandal, emphasises that the invitation was not a personal invitation to Mr. Mosley, but an invitation for the entire federation, as an international body. After the issue was raised with the minister, he asked to immediately halt any formal invitation to Mr. Mosley until the minister returns to Israel."
The FIA later responded with a statement from Mosley saying that "I fully understand the minister's position and look forward to resuming contact with him when the News of the World's deliberate and calculated lies have been comprehensively refuted."
Media attacks on Mosley continue in England with the Daily Mail describing him as "a man without shame".
Other stories for APRIL 26, 2008