MARCH 11, 2010
McLaren ruled legal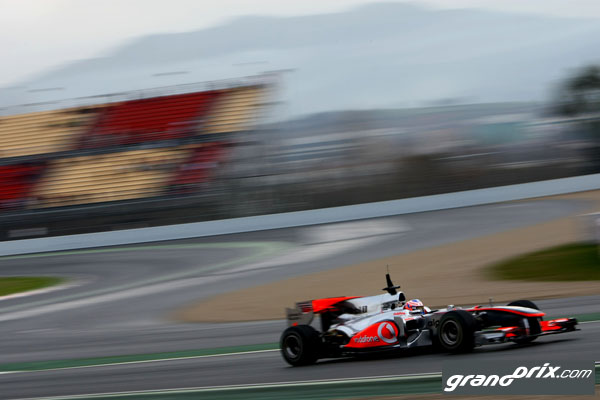 ®© Grandprix.com, Photo: Andrew Hone
The McLaren-Mercedes chassis has passed pre-race scrutineering today, in Bahrain, in preparation for the Grand Prix on Sunday.
There had been much speculation as to whether the McLaren was legal, and the rival Red Bull team asked to governing body to issue a clarification about the MP4-25's nostril above the driver's head, claiming the device diverts air flow away from the rear wing in order to reduce drag.
FIA technical chief Charlie Whiting said that the McLaren did not break any regulations and the car was cleared by the F1 stewards.
Other stories for MARCH 11, 2010