OCTOBER 30, 2011
Massa unhappy at penalty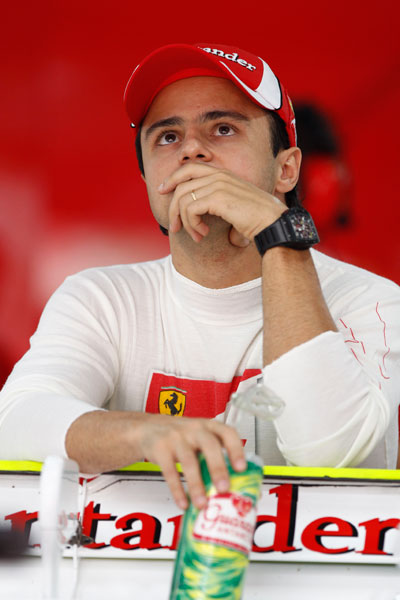 © Active Pictures
Felipe Massa says he does not understand why he was penalised for his latest coming together with Lewis Hamilton during the Indian Grand Prix.
The incident occurred going into Turn 5 on lap 24 as Hamilton tried to go inside the Ferrari. He initially made strong gains on the run out of Turn 4 with the benefit of KERS, but at the point contact was made, Hamilton was not alongside; the McLaren's right front made contact with the Ferrari's left rear.
It was a point Massa made strongly, post-race: "I knew he was at my side but when I braked - and this is the important place, not where he was on the straight - he was not at my side. I braked later than him.
"I cannot understand the penalty. What am I supposed to do, back off and let him by? I braked later than him, he was on the dirty side and when I turned in he touched me behind. He didn't touch me on my side, or wheel-to-wheel, otherwise I would not have tried to close the door."
Asked what the stewards' justification was, Massa added: "Their explanation was that when Lewis was at my side I went to the right, and I said, yes, because I went to the grippy place. This was the only explanation they gave me because they were not sure as well."
Hamilton seemed uncertain about where the blame lay, calling the collision "one of those things" but conceded that he had tried to back out of the move when he realised that Massa was not going to give him room.
Other stories for OCTOBER 30, 2011