MAY 31, 2010
Franchitti wins Indy 500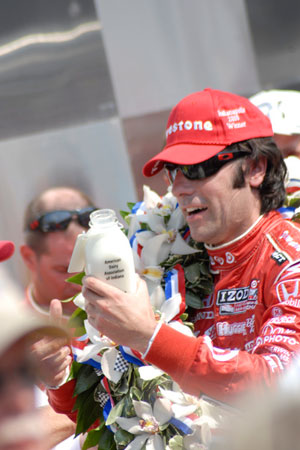 © IMS
Dario Franchitti won the Indianapolis 500 today, beating Dan Wheldon and Alex Lloyd, Scott Dixon and Danica Patrick - the final laps run with the leaders trying to conserve fuel to make it to the finish.
The win is Franchitti's second at the speedway, his first coming in 2007, and he led 155 of the 200 laps. The Scottish driver is the eighth to have multiple wins at the speedway.
Chip Ganassi now has four wins at the Indy 500 as a team owner, and is the first owner to win America's two premier events - the Daytona 500 and the Indy 500 - in the same year.
Other stories for MAY 31, 2010